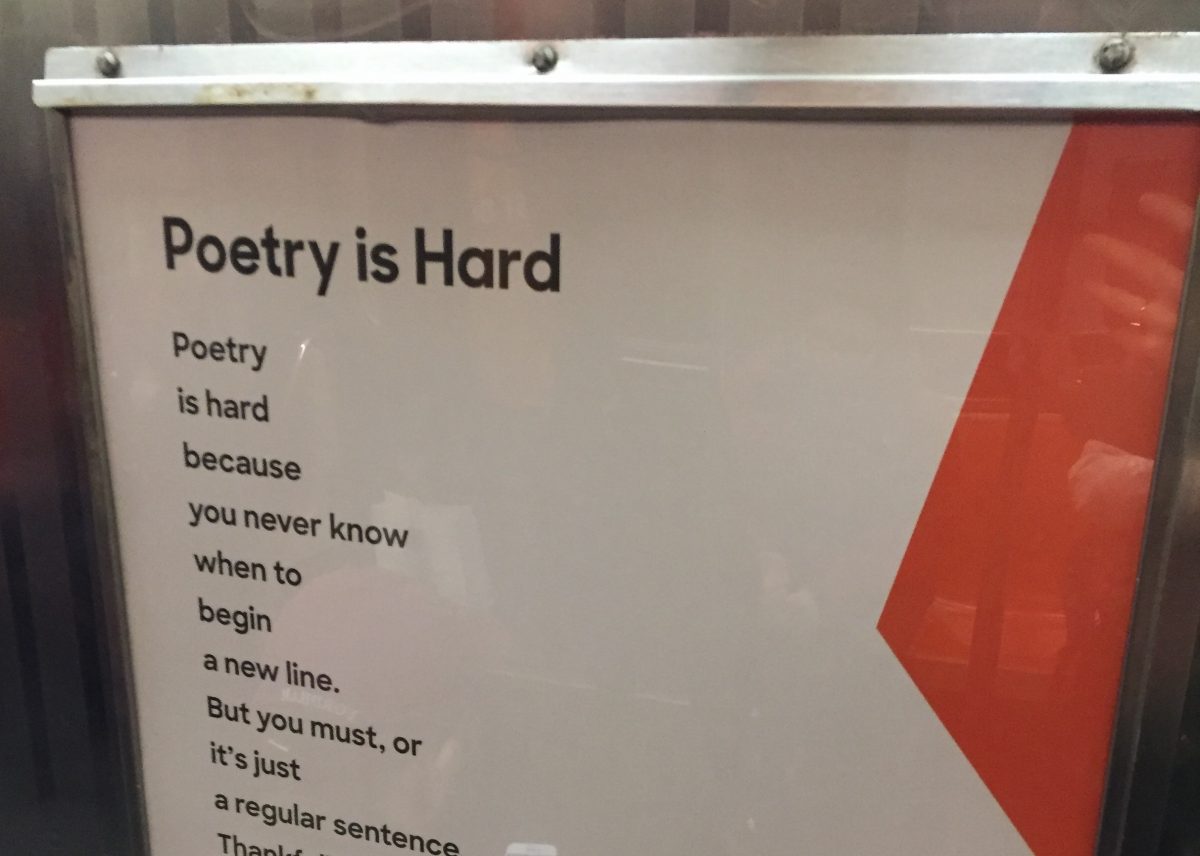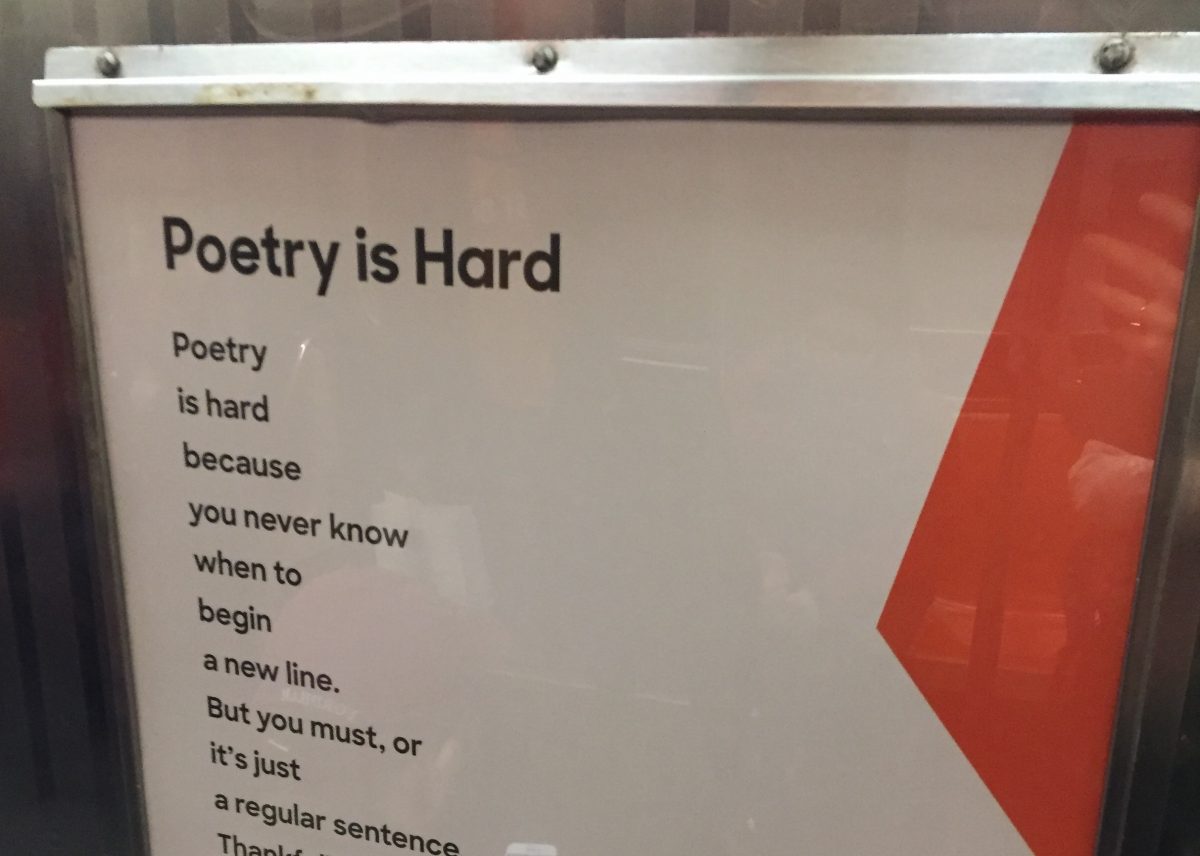 The birds are chirping. The skies are finally clearing up. We've definitely got spring fever. What better way to welcome this elusive season than by sharing some poetic advertising? This latest ad campaign from Policygenius is making our hearts flutter.
These Policygenius ads might grab your attention as you ride the subway since they give homage to the MTA's Poetry in Motion ad series. With some creative copywriting, Policygenius has turned selling insurance online into a witty work of art. Poetry and advertising lovers, rejoice!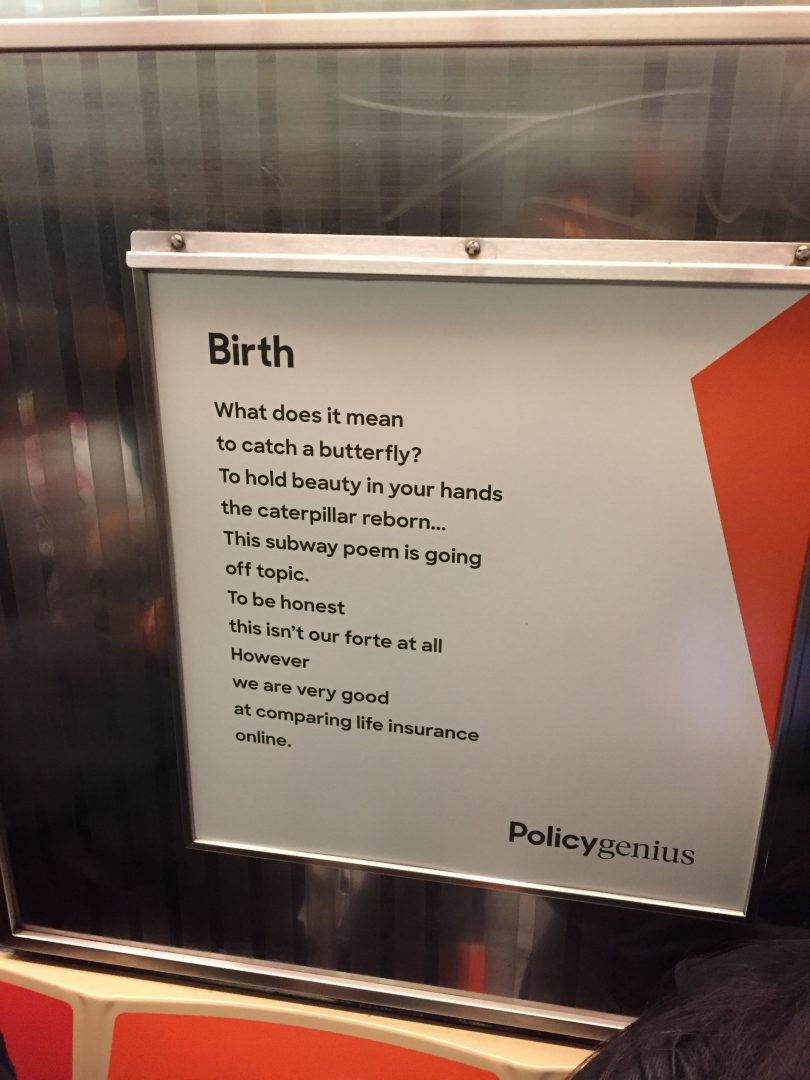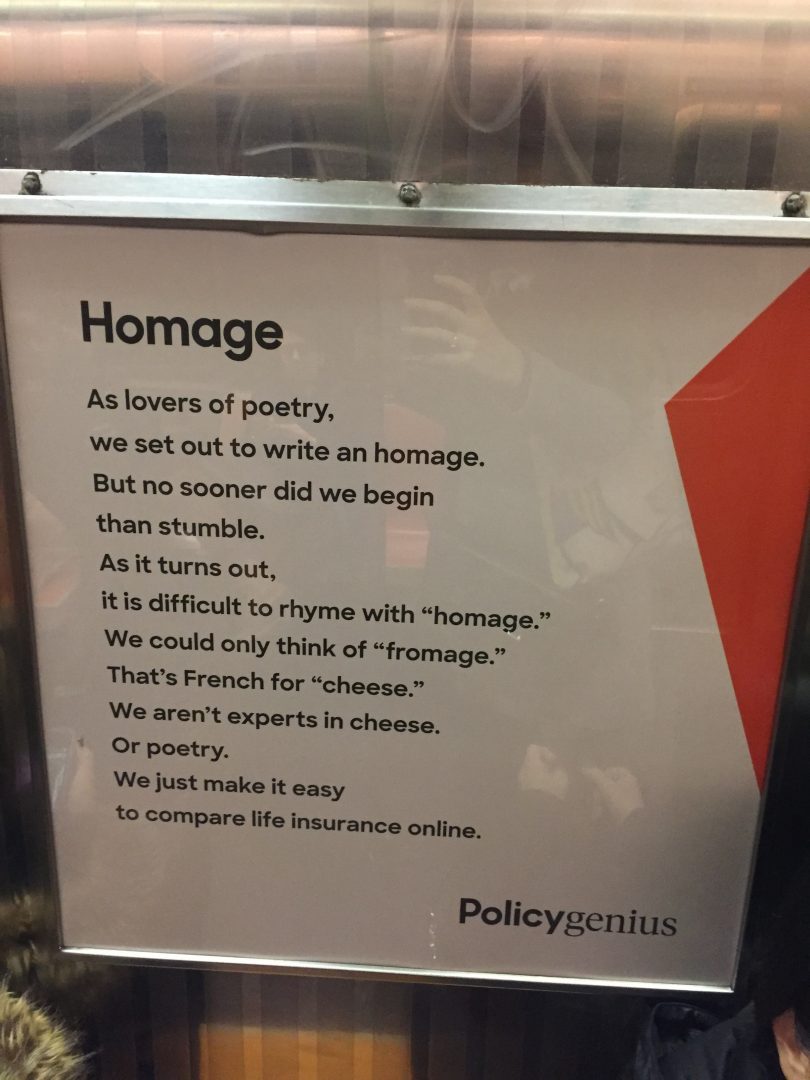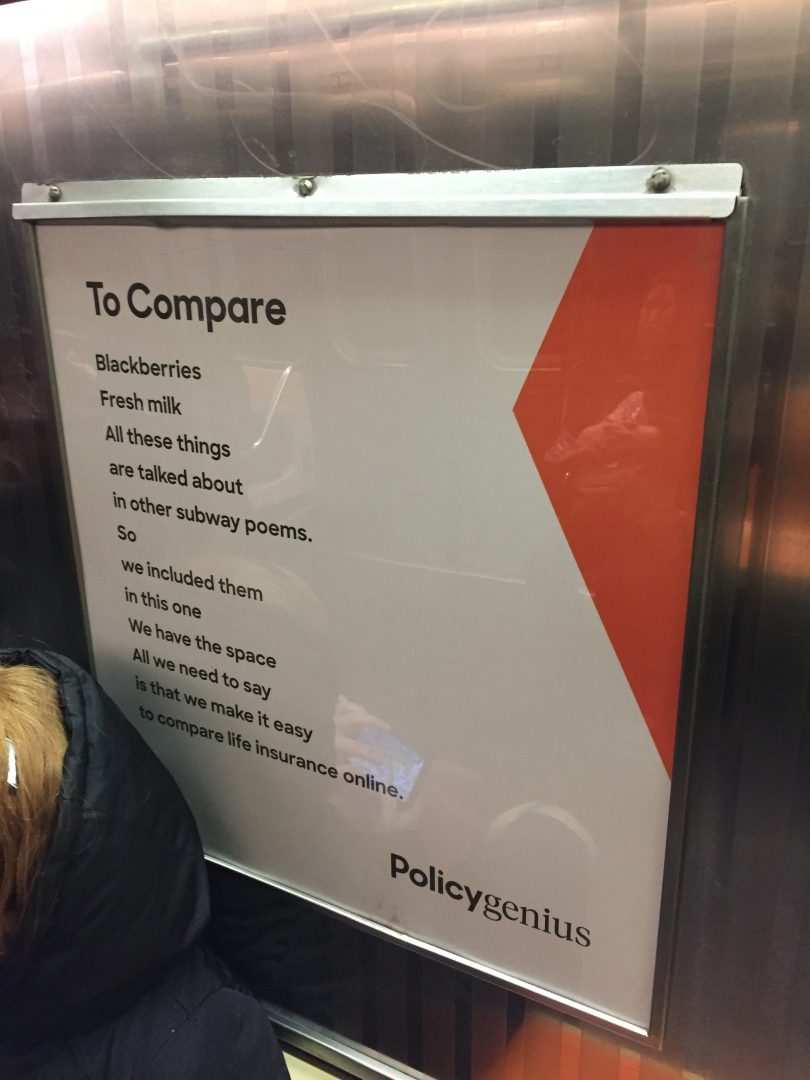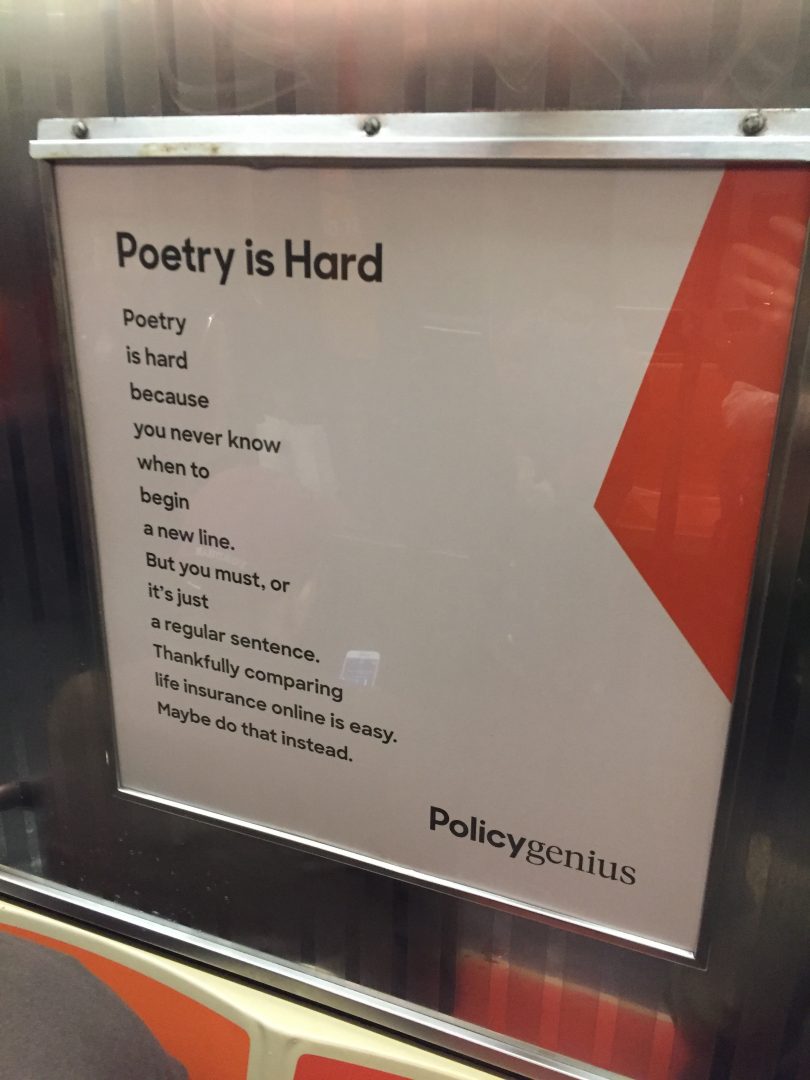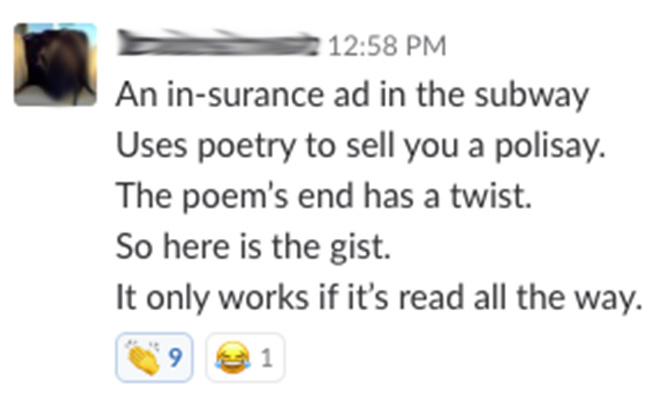 Ads About Town is True North's ongoing series of blog posts about the interesting ads we see and snap photos of on our way to and from work and then chat about at length in the office. Keep an eye out for the next one!