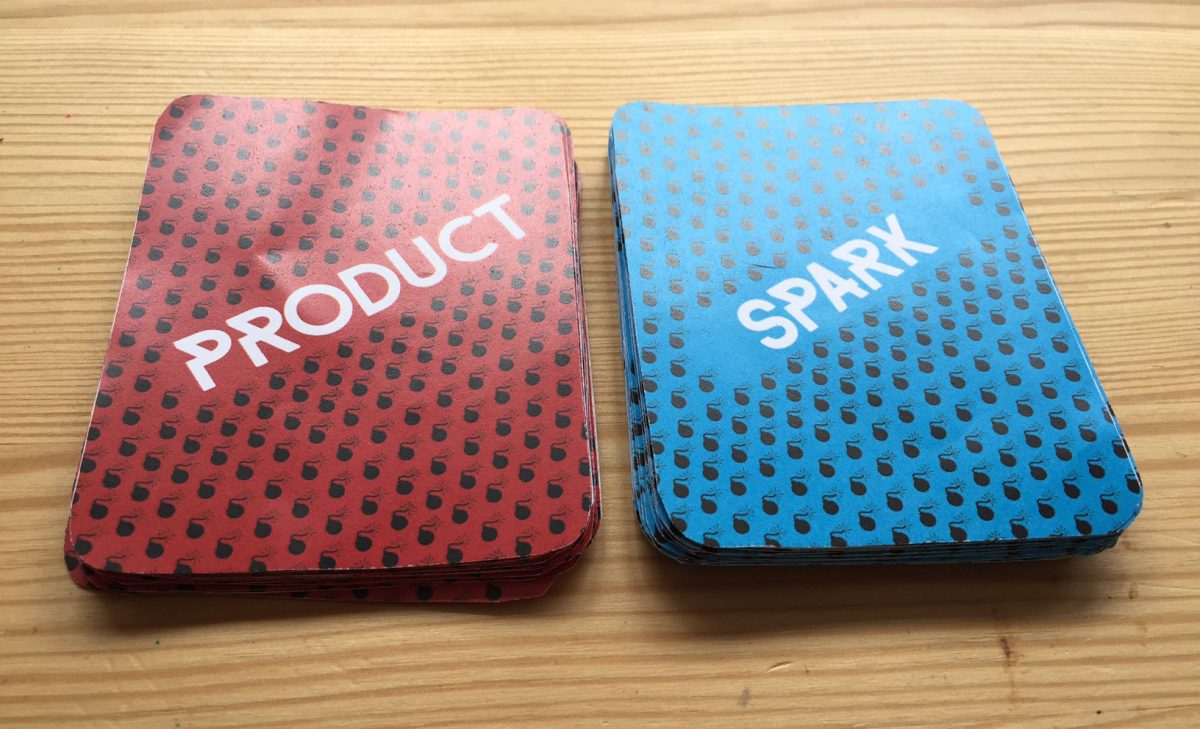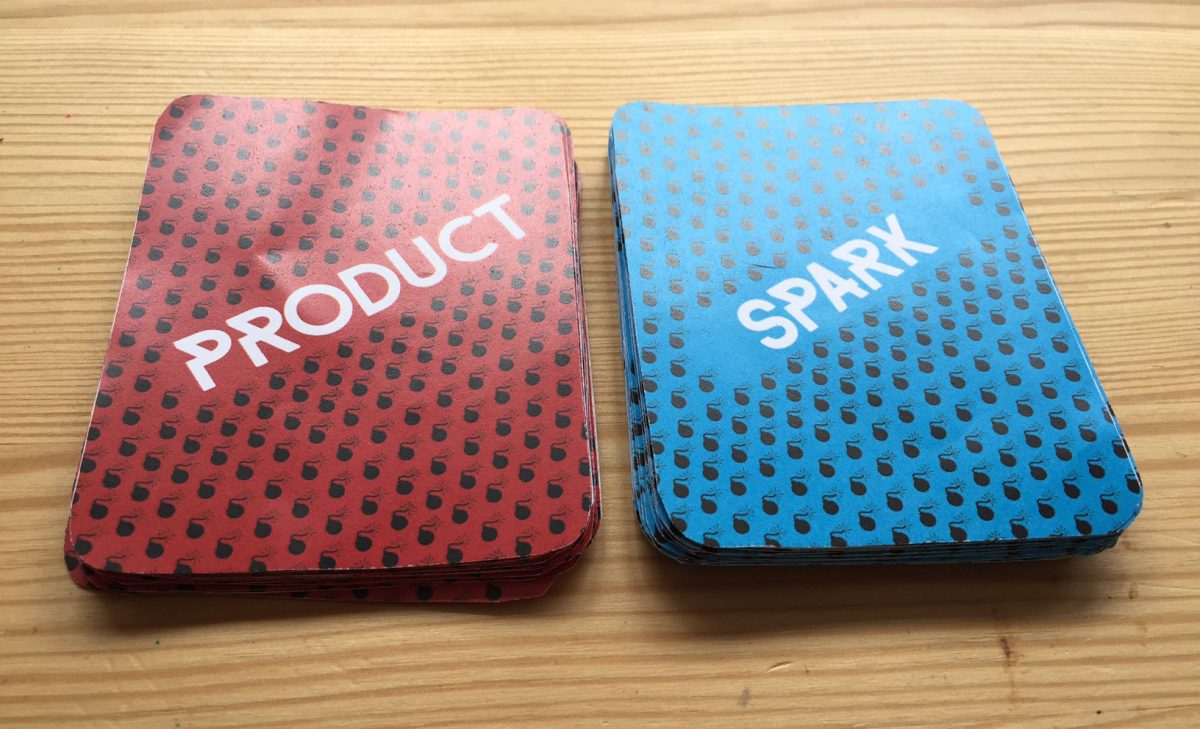 What do body wash and sitting on a horse have in common? What do car insurance and a caveman have in common? Absolutely nothing, but that didn't stop Old Spice and Geico from creating iconic commercials. Perhaps they were challenged with coming up with a spot featuring a random topic, and voila! Your dream man smells so good he rides shirtless on a horse. Saving money on car insurance is so easy, even a caveman can do it…
We at True North sought to create a game that would force us to think differently. Introducing On the Spot! The object of the game is to connect seemingly unrelated topics into an idea for an original television spot. The setup is simple: you have red Product Cards with random brands written on them and you have blue Spark Cards with random words or phrases on them.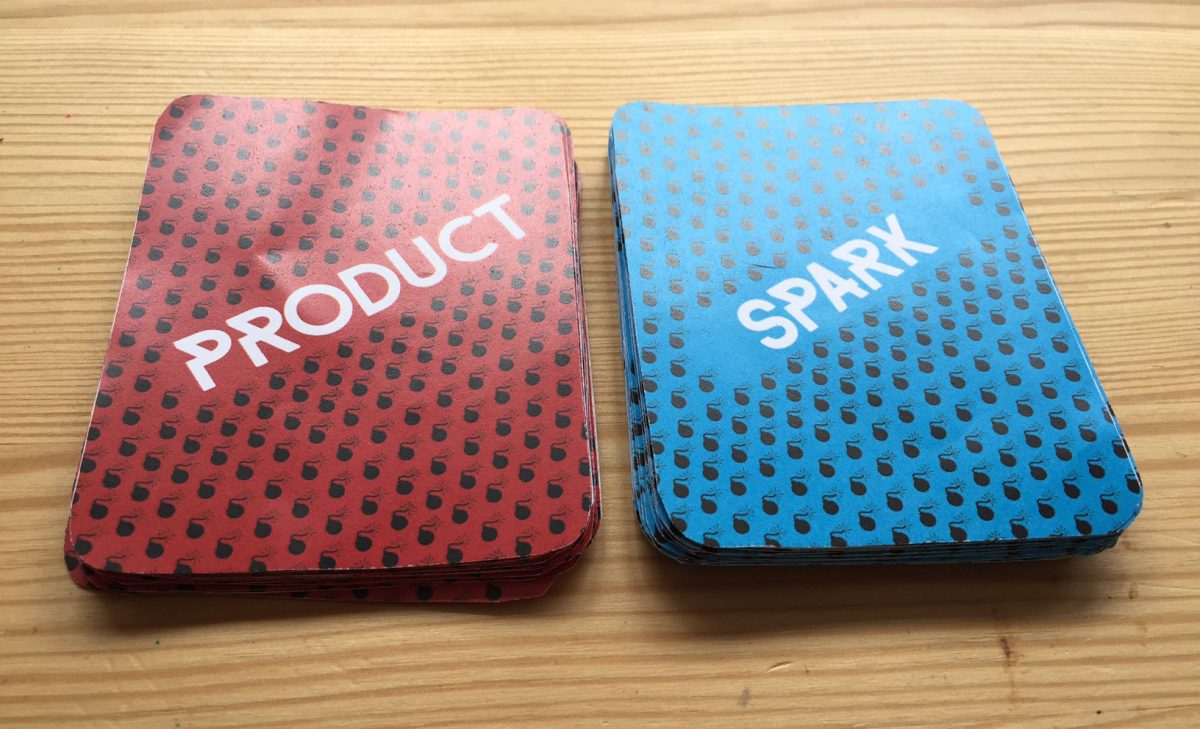 We experimented and came up with two ways to play: party improv and solo quick-fire. The first way to play is more spontaneous and fun for big groups (during happy hour), while the second is more quiet and thoughtful for agency use.
Here's how to play On The Spot:
Party Improv Game Rules
Sit in a circle (we've played with as many as 20 people, and even over Skype)
Turn over a Product Card and show to all players
The first player turns over a Spark Card and shows all players
The first player sets up the commercial idea by using the selected Spark Card in a sentence. If the first player is able to tie the Spark Card into a commercial for the brand with just one sentence, the player gets a point and a new round is started. If not, the commercial continues to the next player.
Next player picks a Spark Card and adds to the story with another sentence that includes the word/phrase on the card. If the player can finish the commercial for the product, they score a point, or the story continues on to the next player.
Continue until a player is able to complete the commercial with their Spark Card and all players agree the story is resolved and the product is "sold."
STRETCH OBJECTION: If a player tries to finish the commercial with their Spark Card, and it's a real stretch to the storyline, yell, "Stretch!" The majority rules on stretches. If ruled a stretch, the player does not receive a point, and the commercial continues to the next player with a new Spark Card.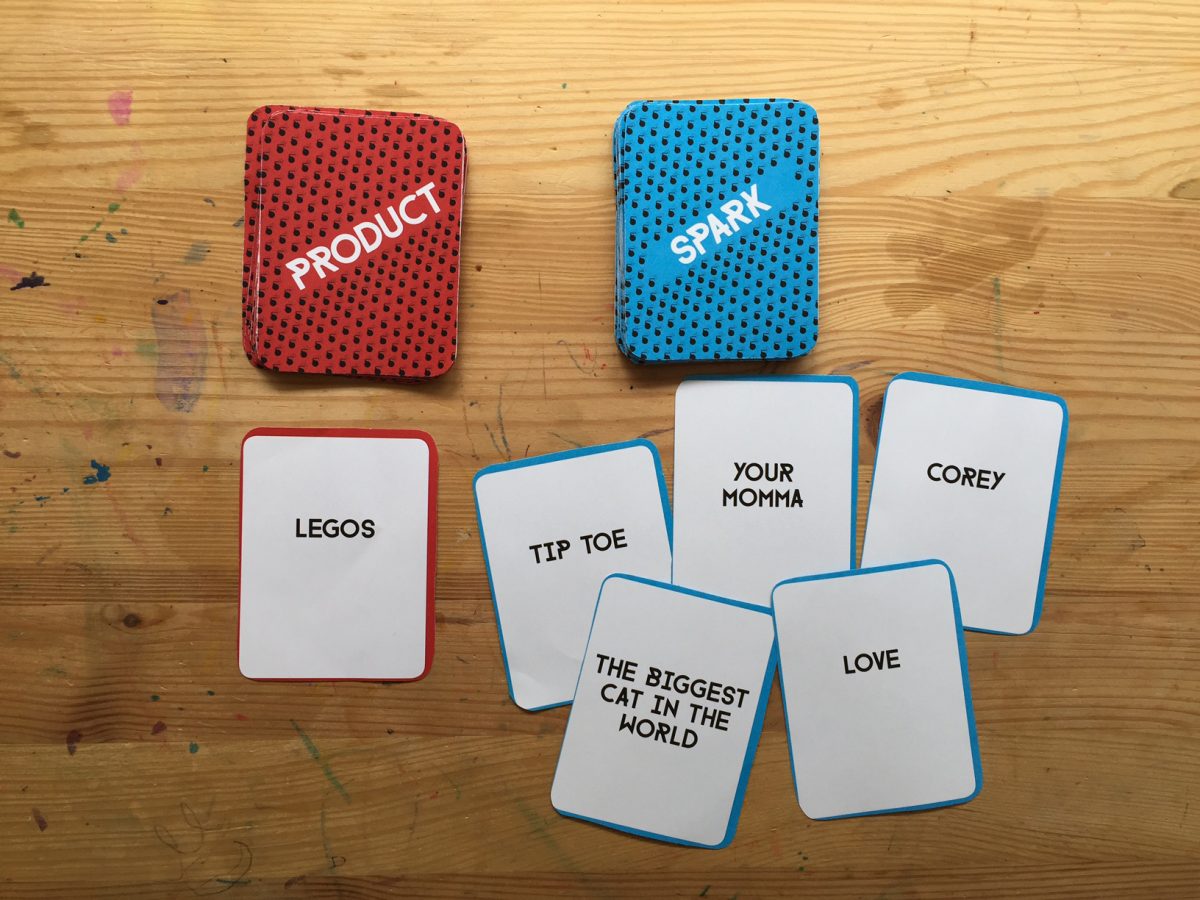 Solo Quick-Fire Game Rules
All players sit in a circle with a pen and paper
Dealer turns over one Product Card and three Spark Cards
Set timer for 2 minutes
Each player comes up with an individual commercial using all three of the Spark Cards
Write down the storyline of your commercial before time runs out!
Present ideas one-by-one around the table
Vote on the most successful spot as a group and discuss
Just as Old Spice and Geico produced ads that stood out from competitors, this game produced memorable ideas as a result of taking risks and reaching beyond the obvious.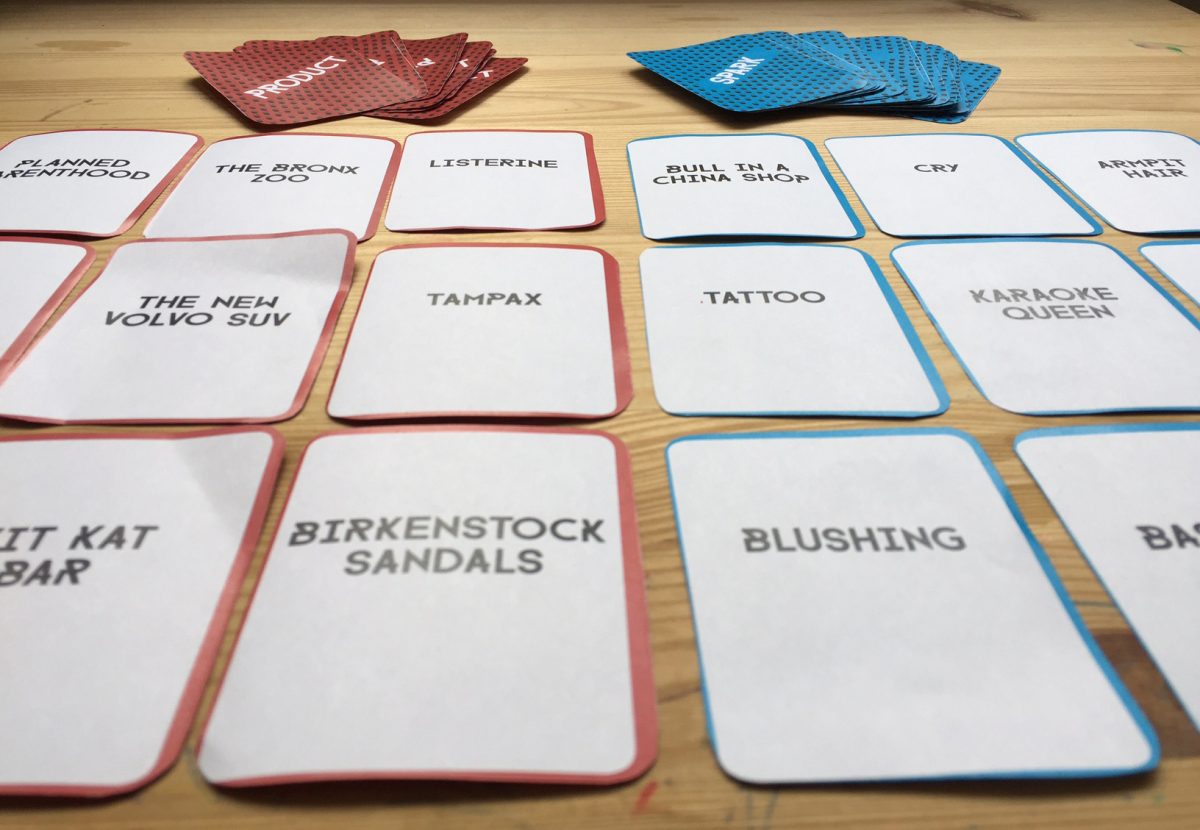 After working through the game kinks, we were able to come up with some solid ideas…and some not so good. Some rounds involved 15 Spark Cards and the commercials really fell off the rails. However, as advertising creatives, we're often self-restricted by what's "normal" within a product category. We have to find ways to break down those barriers. On The Spot is an open format that removes the shackles of briefs and uncovers uncharted creative territory. At times, it was challenging to reel it back when the narrative became unhinged. But if an original idea exists in our saturated advertising landscape anymore, bending the rules of brainstorming will help us find it.
Want to play On The Spot? We've made it available for other creative people looking to exercise their right brains. Download it here, print it double-sided, and cut the cards out!