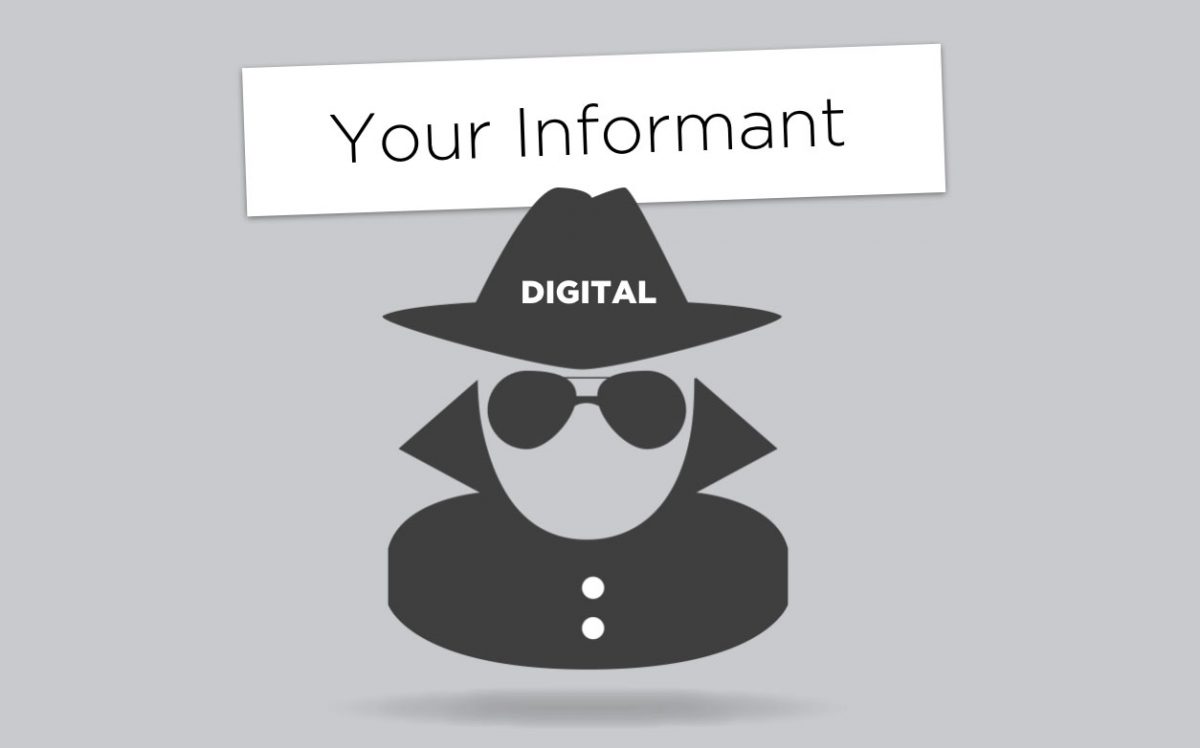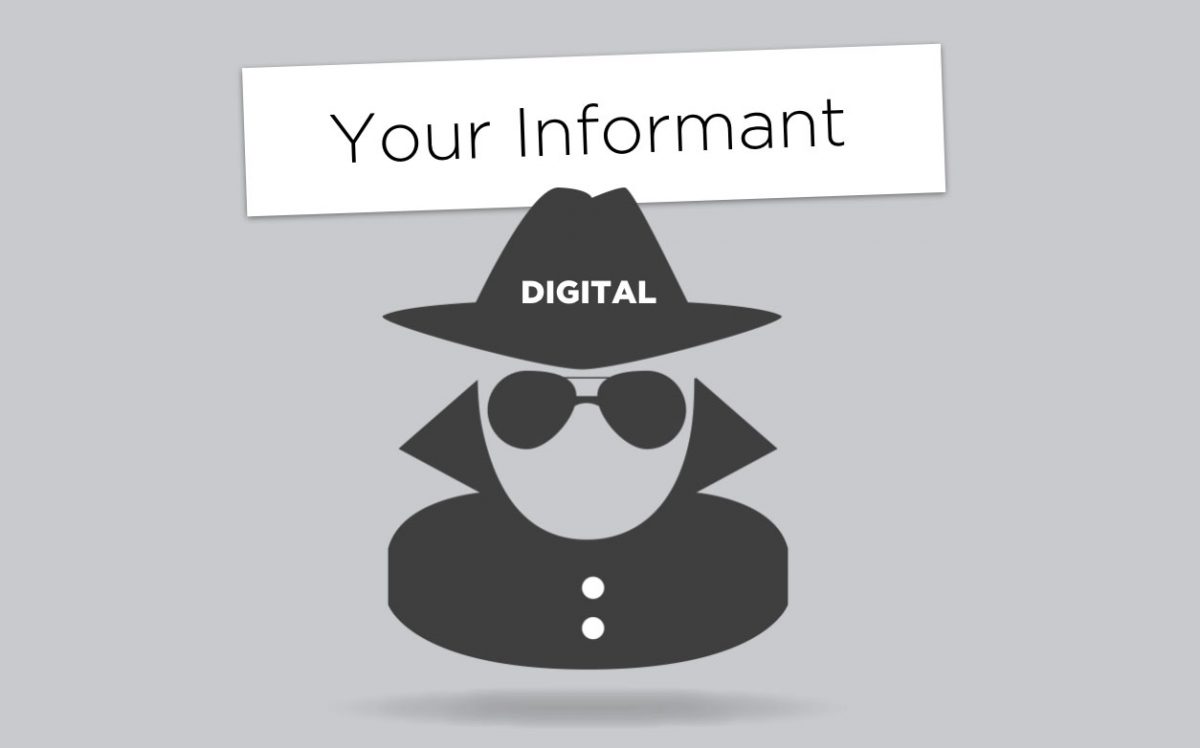 Sometimes as a marketer, you just go with your gut. You know that running a TV spot is going to bring attention to your brand. You know that making a content video and putting it online will boost your awareness. But do you know? Do you really know what the true impact of that advertising is doing for you?
The good news is you can give your gut a break. When your finance department starts asking for real numbers to measure the effectiveness of your TV spot, online video, or radio spot, you've got an inside informant that can give you the full skinny. Her name is Digital, and she's the one who's going to reveal how your broadcast channels are really doing.
Digital performance is truly your informant for a number of reasons:
First, it's the most measurable medium. Her cookie-dropping, pixel-tracking, full-path analytics make for an environment where you can follow a consumer around and see what they do for quite some time.
Second, she's with you all day and night…sometimes connecting with you when you sleep. All you have to do is look at a consumer's average day, and you'll see that digital is there at every moment, whether on their open laptop or sitting in their pocket on the train.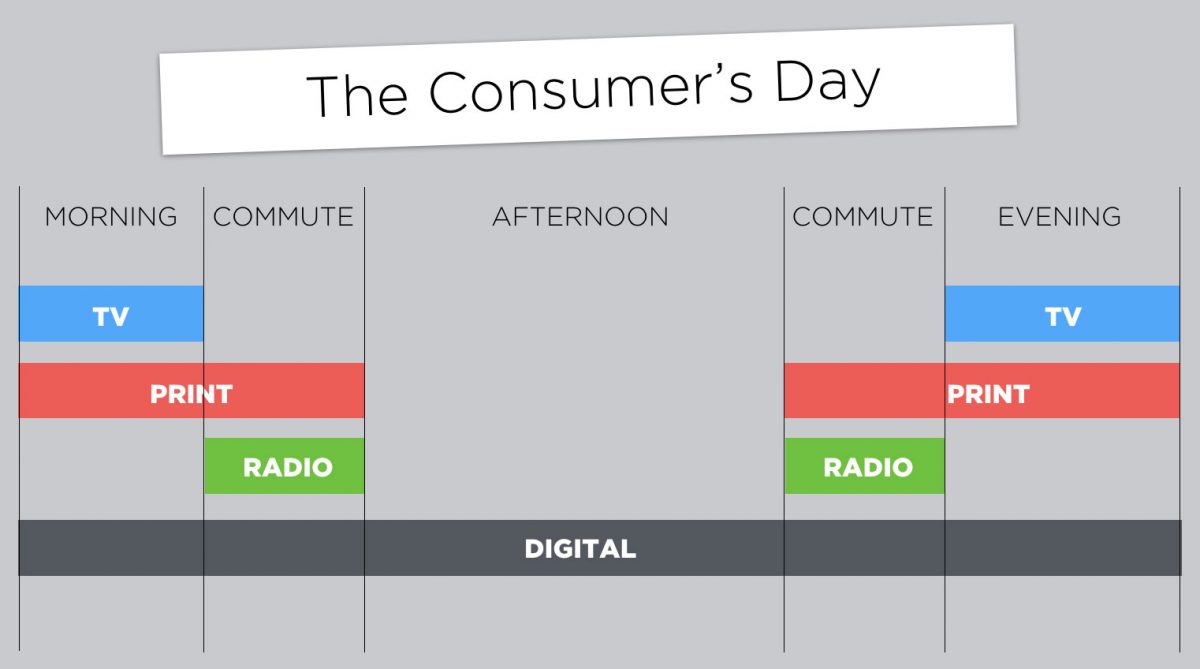 Third, there is a clear correlation between offline ad exposure and online behavior as a result. Just look at the branded searches that spike after people see a television spot for that brand. Your consumer's offline viewing is all funneling straight to digital.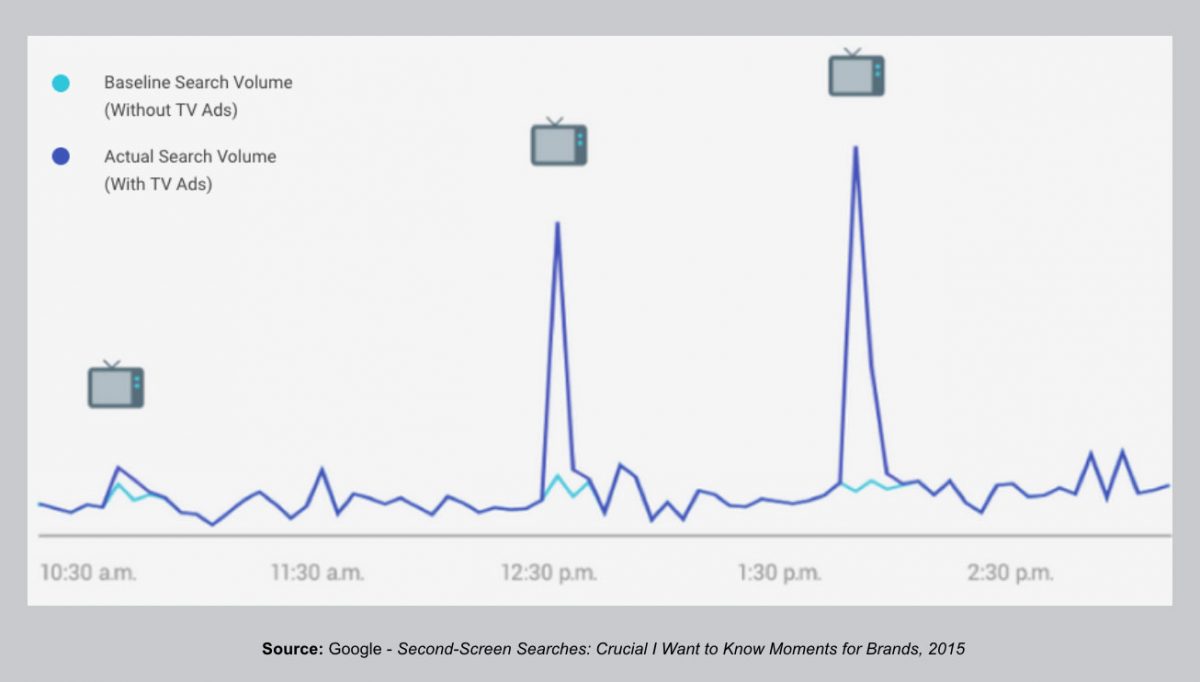 Some of you direct marketers who are looking for direct sales from your broadcast effort can get in a tizzy trying to get your consumer to call a specific phone number or visit a vanity URL. You can use digital to measure the true impact too, but you will need to look closer. A campaign that we conducted for Adlens, a futuristic eyeglass company, revealed this impact. While we sold a bunch of glasses, through phone numbers and driving to the website, we also saw our branded searches skyrocket. This was an important metric for a new company to the United States, and it revealed what effect the spot was having on brand awareness.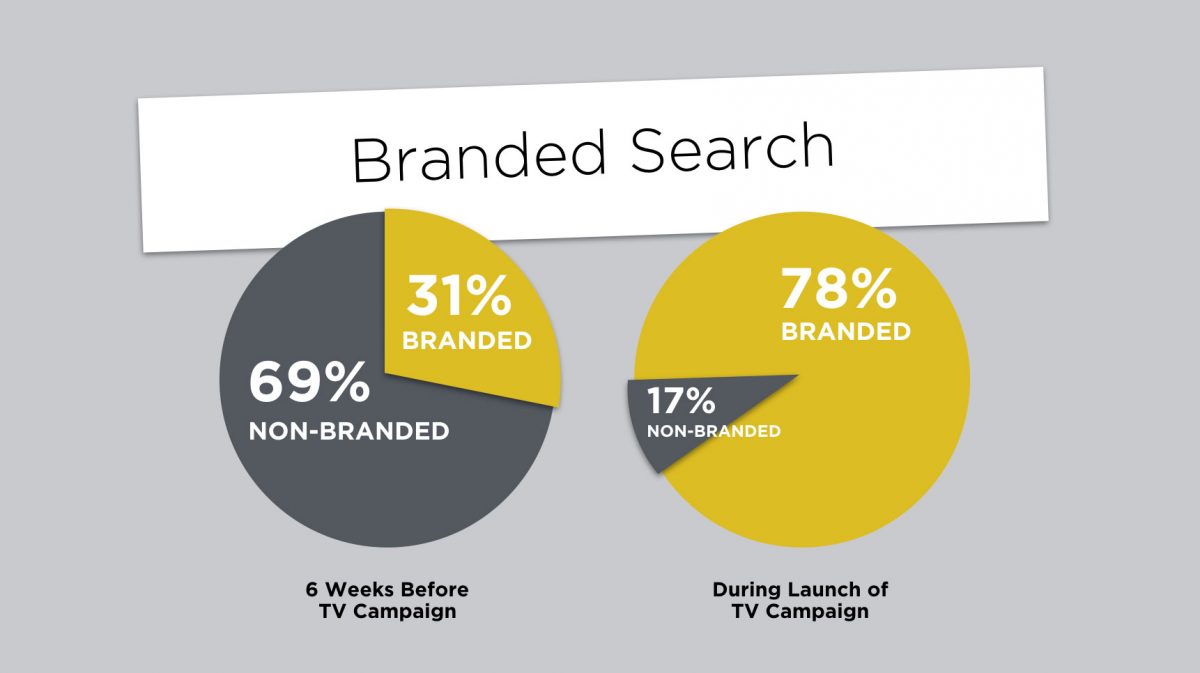 Tying the offline broadcast effort all the way to the sale in digital also requires a closer look, but make sure you take these steps:
First find a baseline for your digital performance to get a read on the average levels of your web traffic and sales.
Once you have a full understanding of your web performance without a broadcast campaign, you can run your media and get timestamp data from when your spots aired.
Now, using inferential data attribution, you can correlate the effect that your spot had on your digital performance by looking at the spikes and determining the lift that your spots provided. Don't forget to look at year-over-year numbers as well and measure the alpha (difference) to accommodate for any seasonal shifts that might happen during your airtime.
Sometimes when you run an offline broadcast-style campaign, you raise more questions than you answer. The industry continues to evolve with tracking challenges brought on by cross-device behavior, but when you have an informant as nimble and sleuthy as Digital, you can start finding the answers about the impact of your advertising.