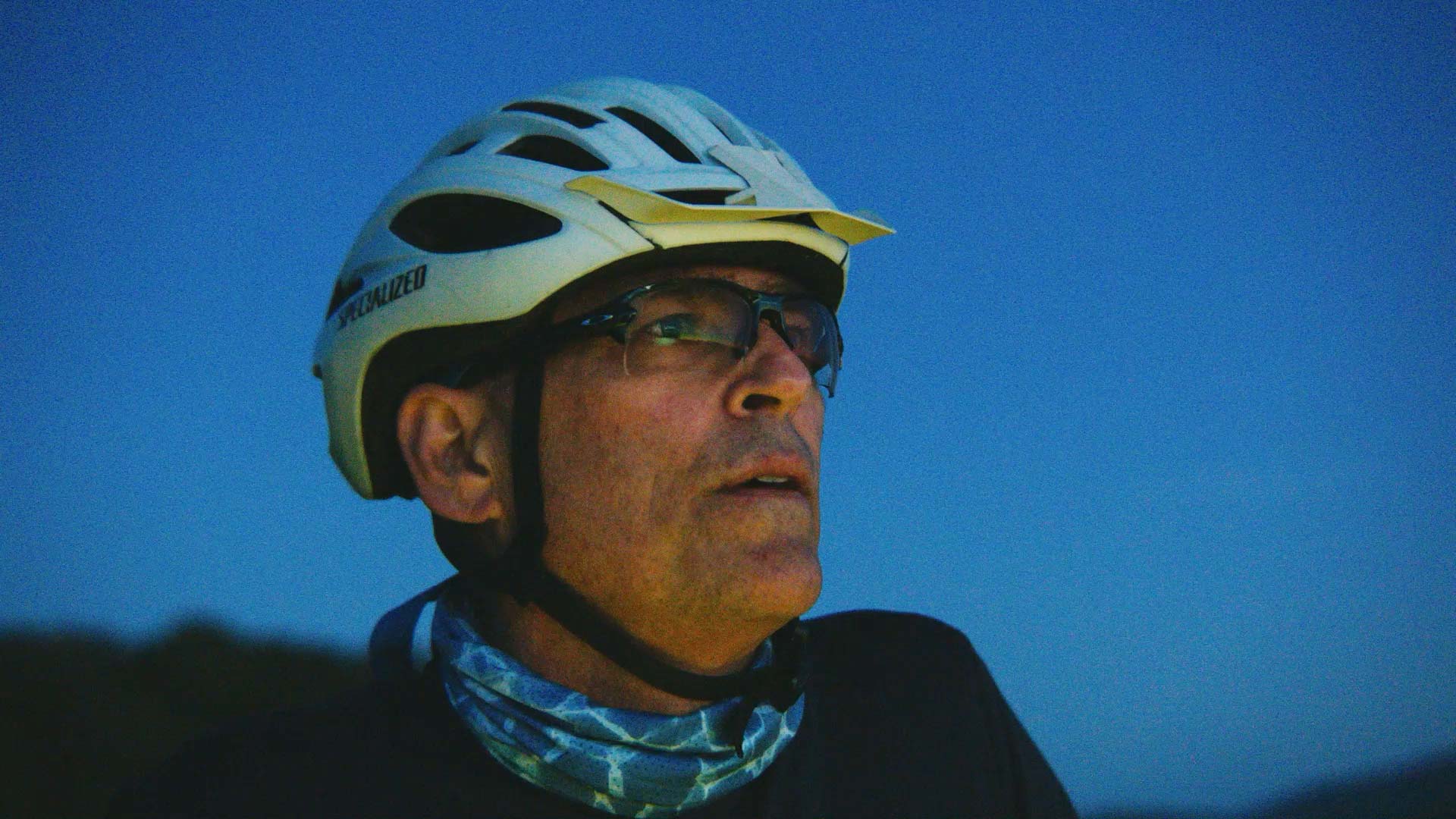 When you get the opportunity to build a brand awareness campaign, you jump at the chance to create the visual, shape the voice, and develop a story that connects with people. When we met Mark Crafts through Conquer Cancer, we knew that the story had found us. Mark was it.
Mark, a stage IV cancer survivor, told us about his diagnosis from four and a half years ago, the incredible care that has kept him alive, his passion for cycling, and his unwavering support for Conquer Cancer and their mission. Mark's journey with cancer has been a treacherous uphill battle, overcoming 50+ chemotherapy treatments, numerous surgeries, 25+ rounds of radiation. Mark describes the toughest ride of his life as climbing Cancer Mountain and that he's made it this far because of research breakthroughs.
We worked with our production partner, Reliant Studios, who captured all the footage in Petaluma, CA and delivered both stunning closeups and breathtaking aerial shots for our videos. Refining Mark's story to a 5-minute short film was a challenging task of story editing, but cutting it down for the 30- and 15-second ad placements meant focusing the lens on the brand impression.
Mark's message to people fighting cancer was an important part of his story, so we developed the Mark & Mady video to represent how vital caregivers and family members are to conquering cancer. A cancer diagnosis is a diagnosis for the whole family.
Mark's story is a beacon for people battling cancer, and for new supporters to Conquer Cancer. Sometimes in advertising you do not need to manufacture the perfect concept. Instead of making the story, you capture it and shape it in a way that inspires action. Like his climb up that mountain, Mark's story lifted the campaign to heights we couldn't imagine.