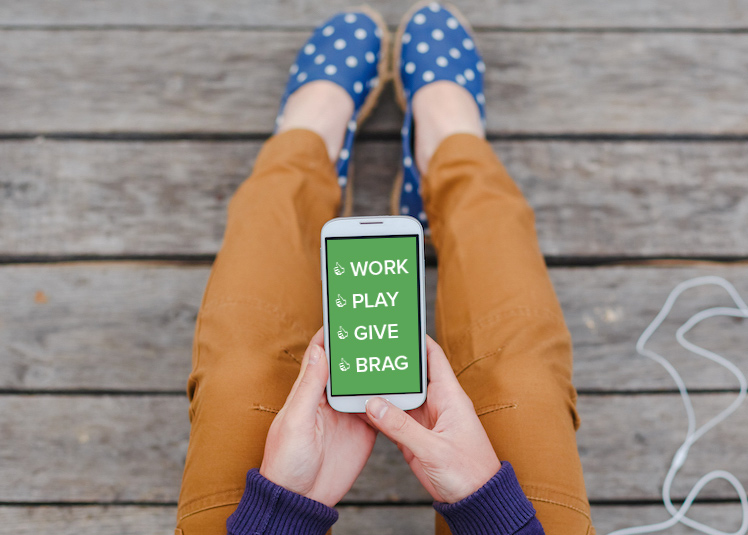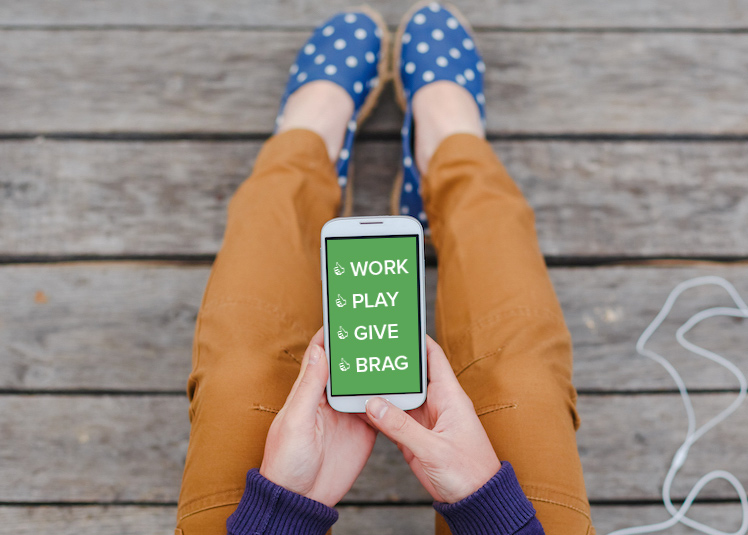 Although we don't often define ourselves by generation, many of us at True North are Millennials. And we're used to people having strong opinions about us. Millennials are "entitled," "lazy," and on and on. But for a group hit hard by the economic recession, the struggle is all too real. We're paying off student loans, settling down later, and waiting to buy homes. However, that doesn't mean we lack expendable income or aren't willing to invest in brands in which we believe.
Over the years, True North has seen its clients' donor age group index descend younger and younger, proving Millennials are willing to give. Now, we're ready to explore the "why" behind the giving. Here are five insights we're using to appeal to Millennials.
1. TRANSPARENCY EARNS TRUST
In the age of the Internet and review sites like Yelp and Charity Watch, transparency is key. We savvy Millennials are reserving our little money for organizations that have a unique vision and share our values. We want to know: Who are you? What are you doing with the funds we give you? How are you achieving your professed mission?
A prime example of transparency, beloved outdoor clothing brand Patagonia puts quality and ethics at its core. It has a clear mission to "build the best product, cause no unnecessary harm, use business to inspire, and implement solutions to the environmental crisis." Patagonia even produced a short film, Fair Trade: The First Step, investigating the working conditions of garment factories overseas. In doing so, it provided fresh video content, while showcasing the meticulous process of making its coveted products.
2. TIME AND CONVENIENCE ARE HIGHLY VALUED
Our "always on" workaholic culture makes Millennials discerning about how we spend our time. We identify with worthy causes and perceive them as investments. But, because we're strapped for both money and time, we invest carefully. Millennials can't afford to sit down, wait for a page to load, read a long paragraph of text, get out a credit card, and fill out an extensive donation form.
Fortunately, new tech companies understand the appeal of convenience and instant gratification.
Action Button, for example, is an interactive technology that appears within news content and allows readers to click once to donate, take a poll, or sign a petition without disrupting the story. Another tech leader, @Pay is a payment platform adopted by the American Heart Association, Greenpeace, and others in order to expedite giving to a two-click process: donate and confirm. Similarly, Apple Pay is a Millennial favorite that makes instant donations possible for many nonprofits like UNICEF and charity: water. Think it can't get any easier? Facebook recently allowed verified nonprofits to collect directly through donation buttons that are connected to saved payment information. You can also start your own Facebook fundraiser and encourage friends to give to the nonprofit of your choosing.
3. SHARED EXPERIENCES ARE WORTH THE TIME
Although time is of the essence and attention spans are fading, we Millennials still take time to engage with branded experiences that are meaningful and enjoyable. The right experiences can move us emotionally, forge positive perceptions, and even inspire us to join a cause. Today, time can actually be worth more than money, which is why every market segment, from retail to charity, is getting creative with customer and donor interactions. Last year, The Crohn's & Colitis Foundation of America raised more than $700,000 by tapping into the spinning health trend and by making volunteering a fun experience with Spin4 Crohn's & Colitis Cures.
4. PARTNERSHIPS CAN IMPROVE PERCEPTIONS
Because Millennials value social good, collaborating with a social cause or influencer can be a powerful way to make an impact. Subaru recently partnered with REI and the ASPCA to produce Make a Dog's Black Friday. Using shiny, new branded cars, they transported city shelter dogs to the country for a day of outdoor play and fresh air. Not only did Subaru partner with a nonprofit, but they also donated $250 of every car purchased or leased to charity.
Project for Awesome (P4A) exemplifies the best of the Internet and social media coming together for good. It works by aggregating videos posted by the public or by influencers. For example, YouTube influencer Taylor Bee has over 230,000 views, and she chose to feature the Southern Poverty Law Center. Project for Awesome participants can raise money and votes by sharing their videos with friends and family. At the end of the fundraising period, P4A awards the top charities a portion of the total money raised.
5. SOCIAL SHARING BOOSTS CARING
Frankly, if Millennials can't share it, we likely won't care enough to volunteer or donate. Having grown up with smartphones and social media, we've become accustomed to sharing virtually everything we do, all day, every day. Millennials don't like to miss out, and we definitely don't want our contributions to go unnoticed by peers. Give us the chance to Tweet, Gram, and Snap, and we'll spread the word organically. Better yet, get celebrities with a relevant connection to your brand to share the word with their legions of Millennial followers. Stars like Selena Gomez have a tremendous amount of clout. If she shared your brand story just one time, you would instantly be on the radar of 106 million young people.
You can also boost your own followers with inspiring posts that inform, engage, or entertain. Create a unique hashtag that sparks conversation, show the impact of donations through personal stories, and motivate action with compelling images and language. Founded in 2005, World Bicycle Relief now has 4.3K Instagram followers and 17.9K Twitter followers. They stand out on social media by featuring stunning portraits of people across developing countries, urgent statistics that convey need for support, and quotes from recipients whose lives and businesses were transformed by access to bicycles.
In addition to considering these five insights, it's always a good idea to refresh your website design and content regularly. Shallow as it may seem, an unsightly or outdated user experience can deter Millennials, who have come to expect sophisticated digital experiences. Plus, watch out for Centennial tweens, who are becoming more active on social media, more cognizant of brands, and more influential over household decisions. Unfortunately, there is no secret fountain of youth formula, but we can start shifting our advertising to naturally attract next-gen supporters.