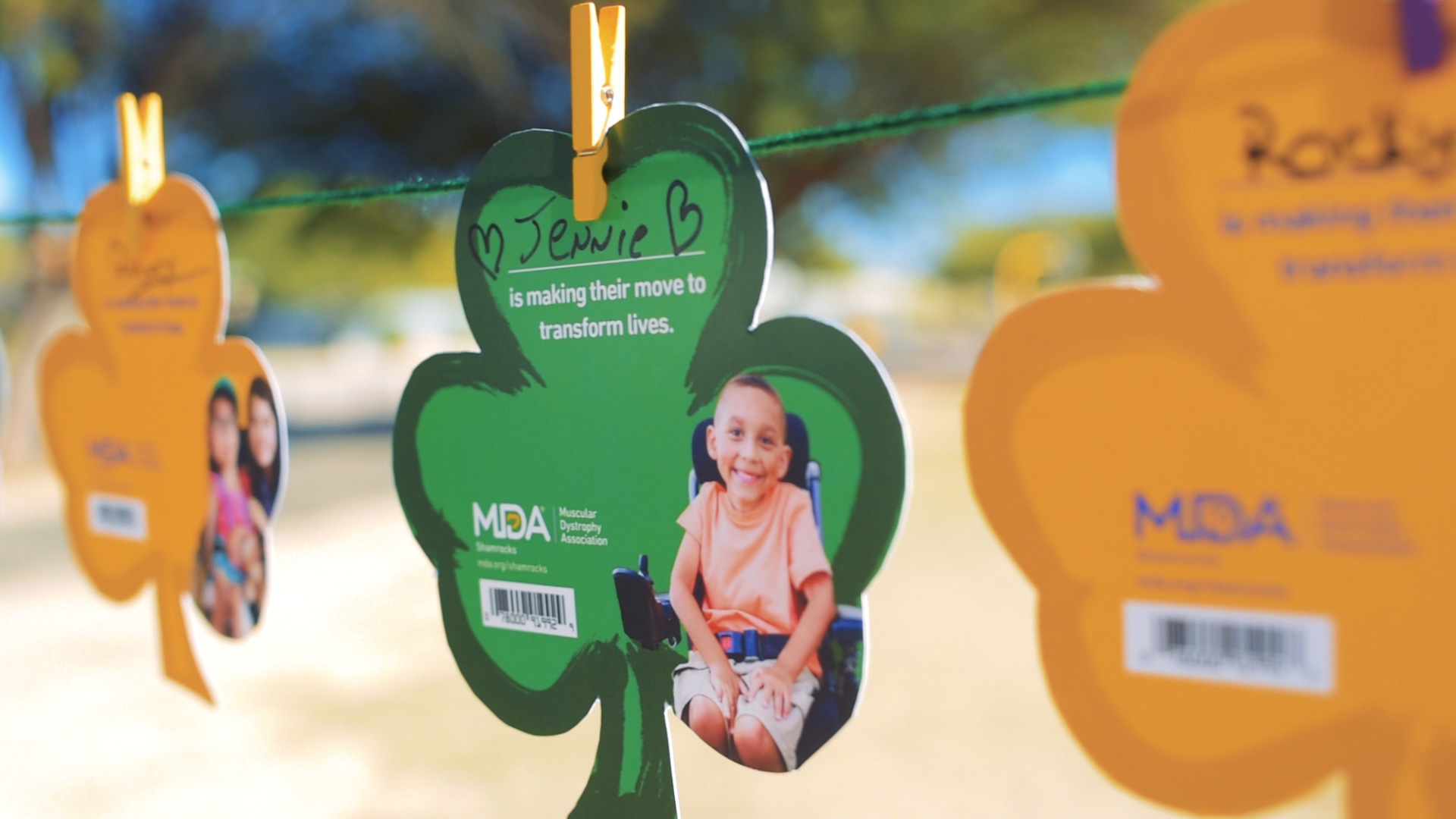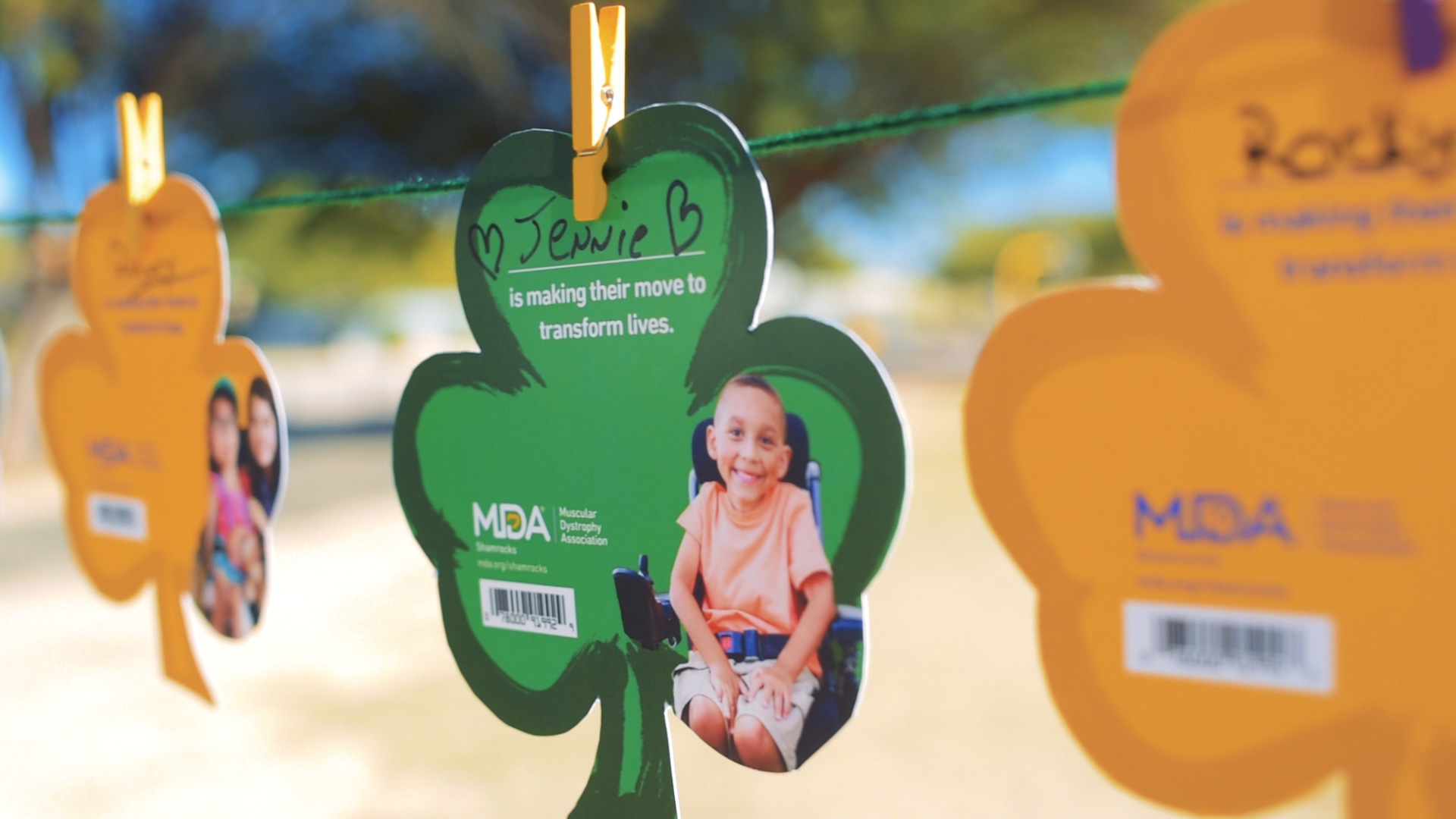 If you're checking out at a supermarket or retail store this month, chances are you'll notice some bright green paper clovers pinned on a wall or window. At the Muscular Dystrophy Association (MDA), March means Shamrocks!
For nearly 40 years, retailers across the country have proudly participated in the MDA Shamrocks program — the nation's largest St. Patrick's Day-themed fundraiser.
MDA Shamrocks raise critical funds to support MDA research and best-in-class care for children and adults living with muscular dystrophy, ALS and related neuromuscular diseases that take away physical strength and mobility.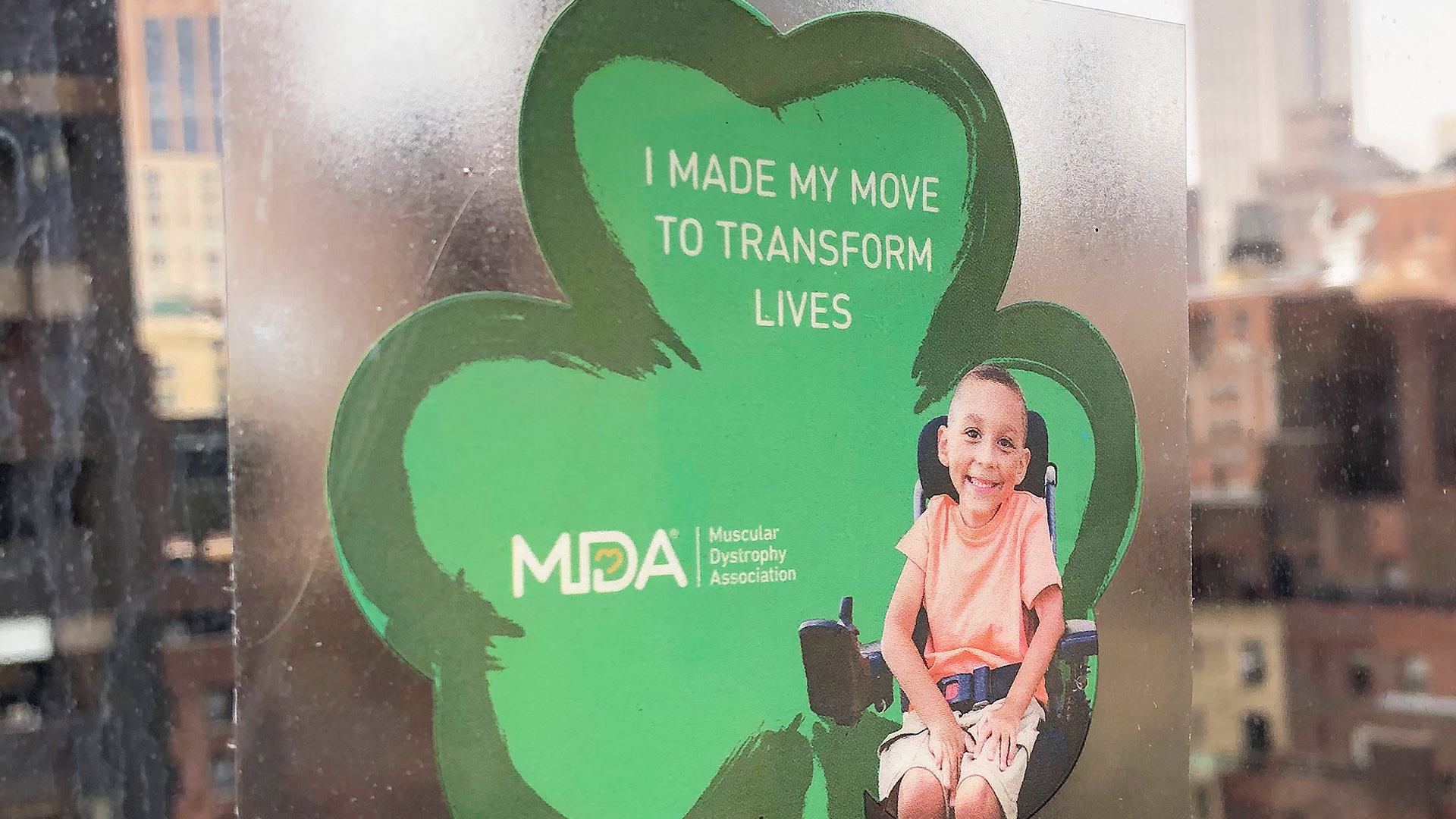 This year, True North is taking MDA's annual retail fundraising program beyond the cash register. Thanks to our campaign, people will also be seeing MDA Shamrocks in their mailboxes and social newsfeeds.
We sent active MDA donors a personalized direct mail package containing two MDA Shamrocks in the form of static window clings. Inside, the letter encourages donors to keep one Shamrock and pass along the other one to a friend by asking them to donate, too. Our creative takes the paper pinup model a step further, allowing donors to display their MDA Shamrock at home or on their car window.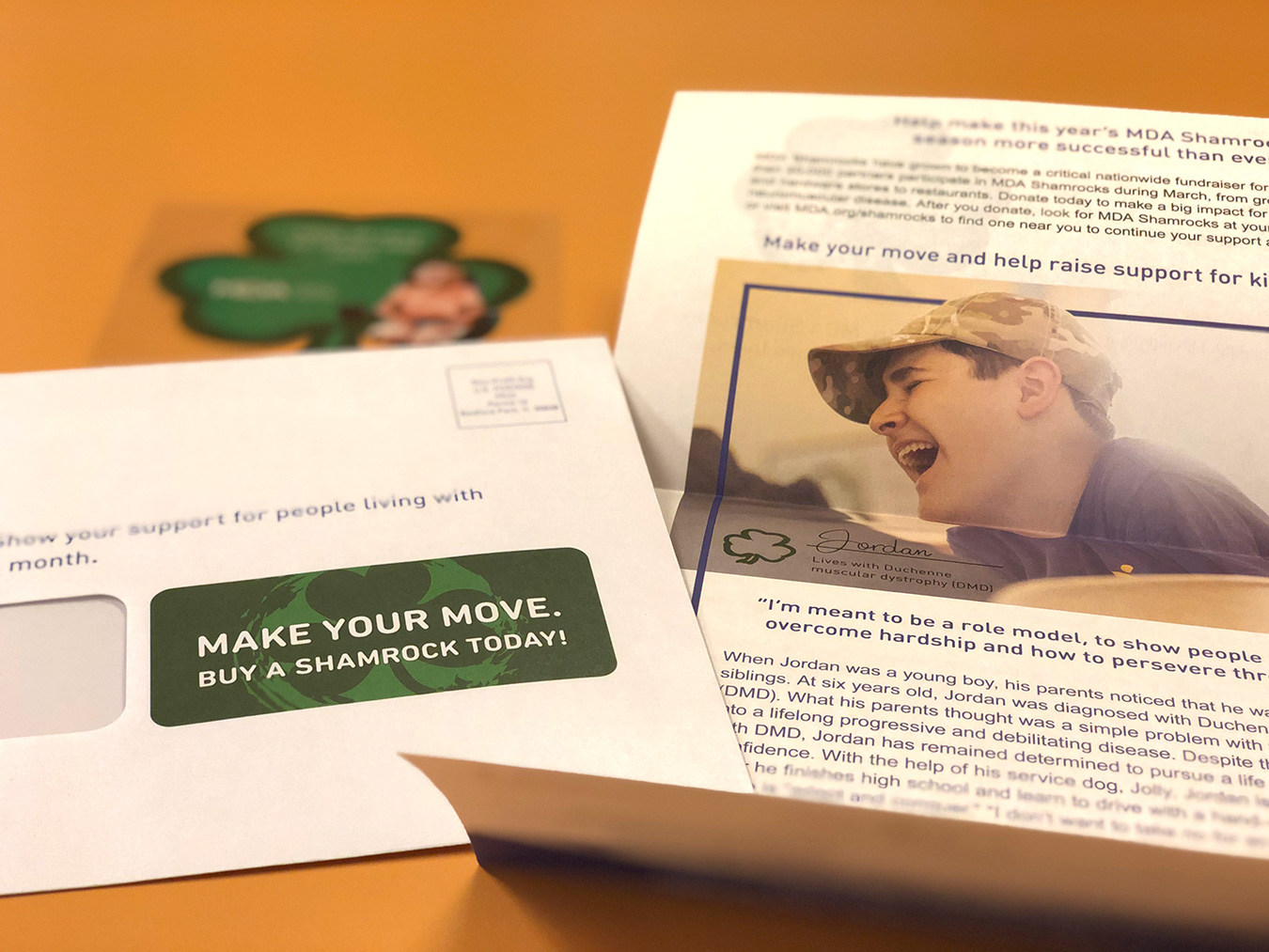 Our MDA Shamrocks campaign also extends online in the form of display ads and social video and newsfeed ads, putting the people living with neuromuscular disease center stage.
Every MDA Shamrock donation helps transform more lives by helping kids and adults with neuromuscular disease live longer and grow stronger. We hope that when you see our MDA Shamrock ads, you will make your move to help transform lives. Buy an MDA Shamrock today!