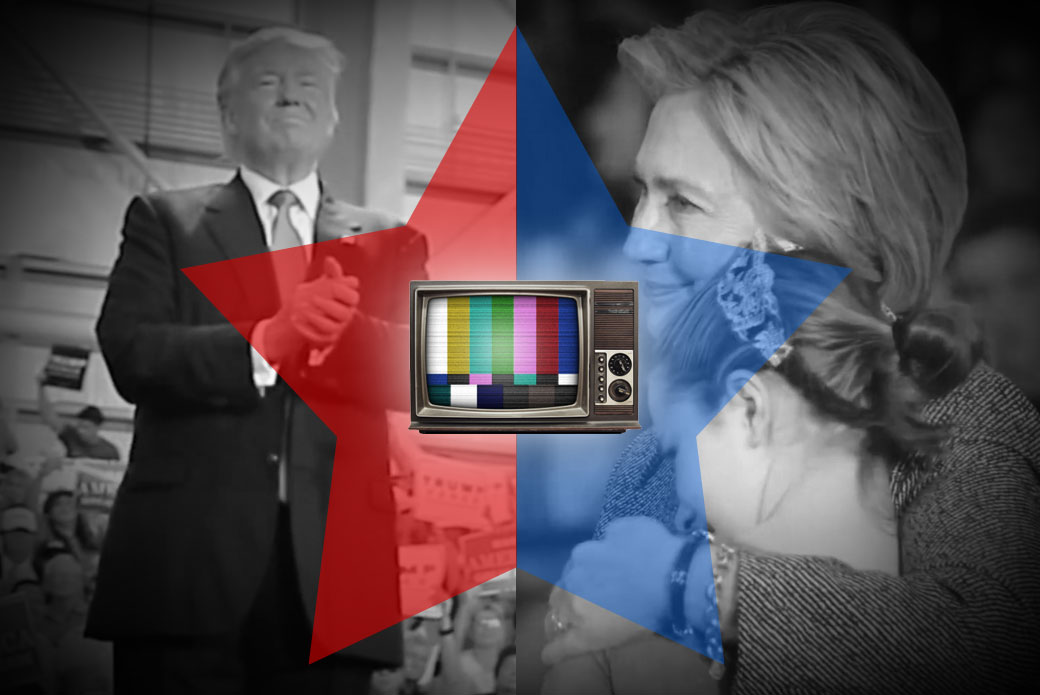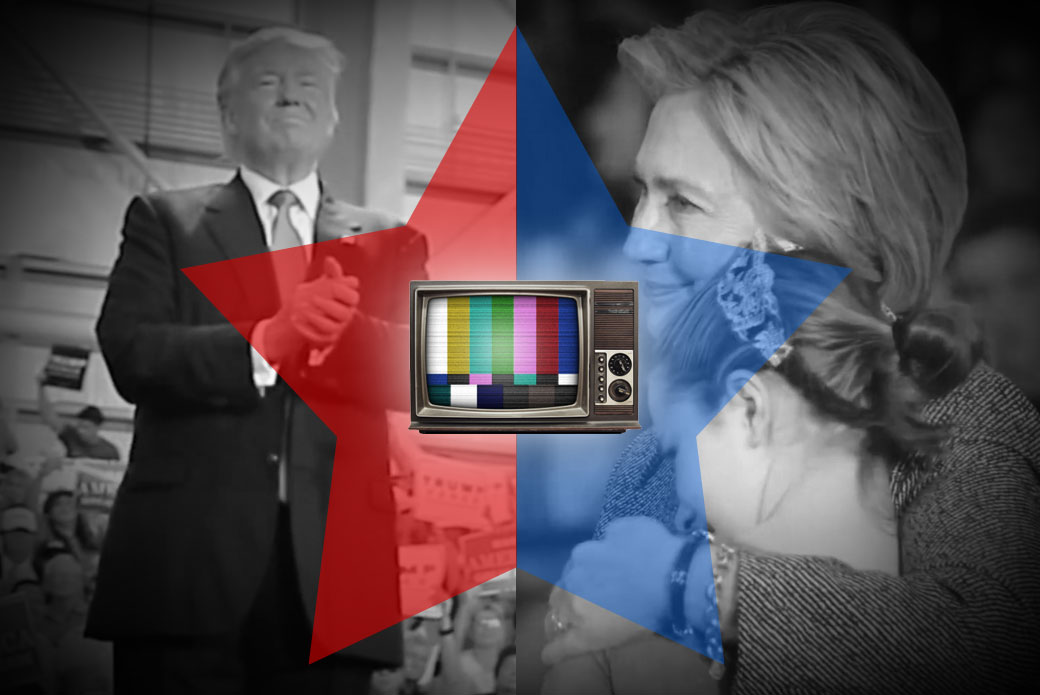 Political ideologies aside, election ads are undoubtedly powerful tools that can further build or break the personal brands of candidates. In the past, the style of many political ads belonged in a clichéd "basket of deplorables" of its own. However, in this 2016 Presidential race, we're seeing more compelling stories created by consumer agencies, like Droga5, rather than political firms. The campaign's ads employ linear storytelling and a signature, branded somber tone (sans any waving flags or white picket fences). Secretary Clinton has been highly ridiculed for excessive ad spending against Donald J. Trump, but in the end, it might just pay off at the ballot box.
We scoured the Internet and selected a small sample of ads that seem to have strategic and thematic parallels. In an attempt to give a nonpartisan critique of some of this year's most distinguished political commercials, let's start with the Clinton campaign:
Role Models
This spot brings to life the longstanding idea of how your vote will influence your children's generation. It uses less narration and allows Mr. Trump's own words and actions to speak for themselves. Role Models is profoundly impactful, as Donald Trump's invective sounds ever more painful when played over adorable children innocently watching TV at home. Next, the spot shifts to Hillary's advocacy for children, revealing the message, "Our children are watching. What example will we set for them?" The final image we see is of a little blonde girl watching Hillary speak, perhaps suggesting that it's her as a child or another young girl aspiring to become President one day.
Compared to the more typical political advertising panache seen in Secretary Clinton's famous 3:00 a.m. ad of the 2008 primary election, Role Models illustrates superior film quality and storytelling, which resonate much more emotionally among supporters. The older spot contains a nearly identical opening shot of a suburban house at night and also touts her extensive experience.
Mirrors
https://www.youtube.com/watch?v=vHGPbl-werw
Mirrors follows suit strategically with Secretary Clinton's other ads, using a clear message and solemn tone to connect profoundly with a precise audience. In this spot, Mr. Trump's misogynistic insults echo over images of insecure teenage girls looking in the mirror, punctuated with the single line of copy, "Is this the president we want for our daughters?" Yet again, Secretary Clinton's modern take on political advertising is able to bring new meaning and stoke deeper consideration around the impact of a Trump Presidency on distinct groups.
Everything
African Americans are the next demographic at the center of a Clinton campaign ad. Everything opens with, "Donald Trump's message to the African-American community" and continues to show his past housing discrimination cases. The spot sheds light on Mr. Trump's reinforcement of stereotypes, such as positing all African Americans to be poor, uneducated, and unemployed. Throughout the spot, Mr. Trump repeats, "What do you have to lose?" The ad then answers his question with the pithy one-word response, "Everything." Again, we see the Clinton campaign exercising the same formula of featuring a specific audience, using Mr. Trump's own words to drive the narrative, applying a signature somber tone of voice, and closing with a poignant question or declaration.
Now, let's take a look at Mr. Trump.
Unlike Secretary Clinton, Donald Trump hasn't run many official ads over the course of this contentious race, most likely because he is the beneficiary of free, around-the-clock media coverage. Another stark disparity, Mr. Trump's campaign has unapologetically exuded patriotism while excluding ethnic and religious groups. Earlier in the race, Donald Trump branded his opponents (more successfully than his own brands: Trump Steaks, Trump Vodka, and Trump University), using nicknames like Crooked Hillary, Lyin' Ted, Little Marco, and Low Energy Jeb. Although these monikers may seem juvenile, they stuck with his competitors through tireless media coverage until Mr. Trump eliminated every last one from the primaries. Consciously or not, he used many branding techniques to gain a following: leveraging stereotypes that appeal to inherent beliefs, attributing qualities to change perceptions, repeating a tagline to gain universal recognition, and reaching people with your message directly via social media. Whether you love him or love to hate him, Mr. Trump has been consistently true to his brand.
Let's look at some of the few ads the Trump campaign ran this year:
Deplorable
https://www.youtube.com/watch?v=sBbtCvUGweo
Employing a similar strategy to Secretary Clinton, this ad uses Hillary's own "deplorable" blunder to her detriment. The middle portion of the ad, however, evasively denigrates Hillary Clinton rattling off seemingly hateful speech without context. The spot closes with footage of Mr. Trump and supporters handing out supplies to Louisiana flood victims with the final message, "You know what's deplorable? Hillary Clinton viciously demonizing hard working people like you."
Let the name-calling continue.
Consumer Benefit
This next Trump campaign spot serves as your more standard political ad, outlining the high-level policies of a Trump Presidency for average Americans. It shows smiling families, successful businesses, working-class citizens, waving flags, and stock footage models.
All in all, Donald Trump's few ads follow a more textbook approach, using ample narration against his opponent. Given his campaign tagline, perhaps Mr. Trump prefers rote advertising strategies and looking back to the way America was for answers. Although more expected, at least some of Mr. Trump's ads offer a glimpse into his policies, rather than simply mudslinging. Over the course of the election, Mr. Trump has successfully branded himself as…well, authentically Trump. Conversely, Secretary Clinton's abundant advertising has been more cinematic in style, while directly defining a subject, message, and tone. She has assumed a rope-a-dope boxing strategy of leaning back to bait Mr. Trump into lashing out and self-destructing, ostensibly aiming to make Americans dislike him more than they dislike her. Who won the match? We'll see which candidate did enough to move the needle come November 8.