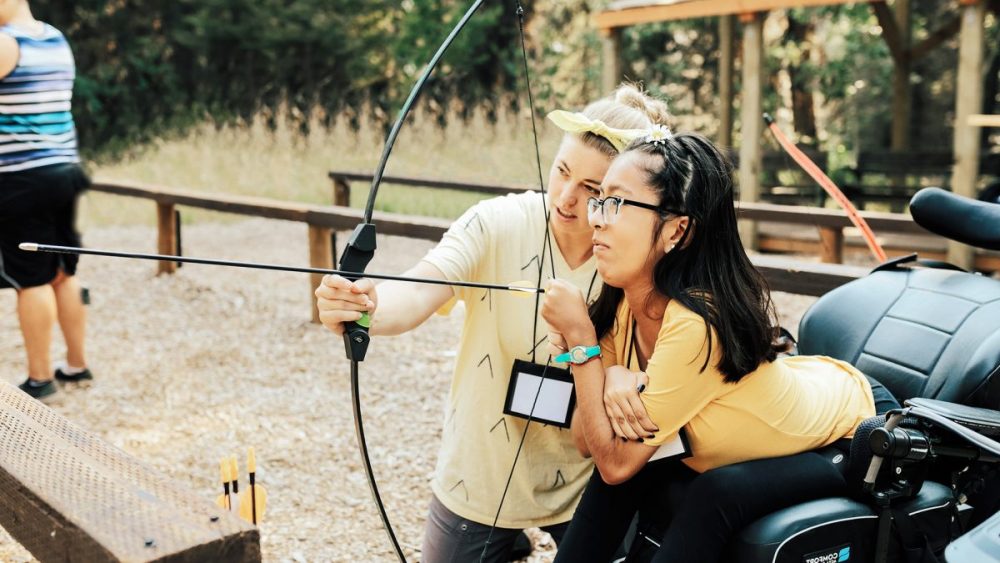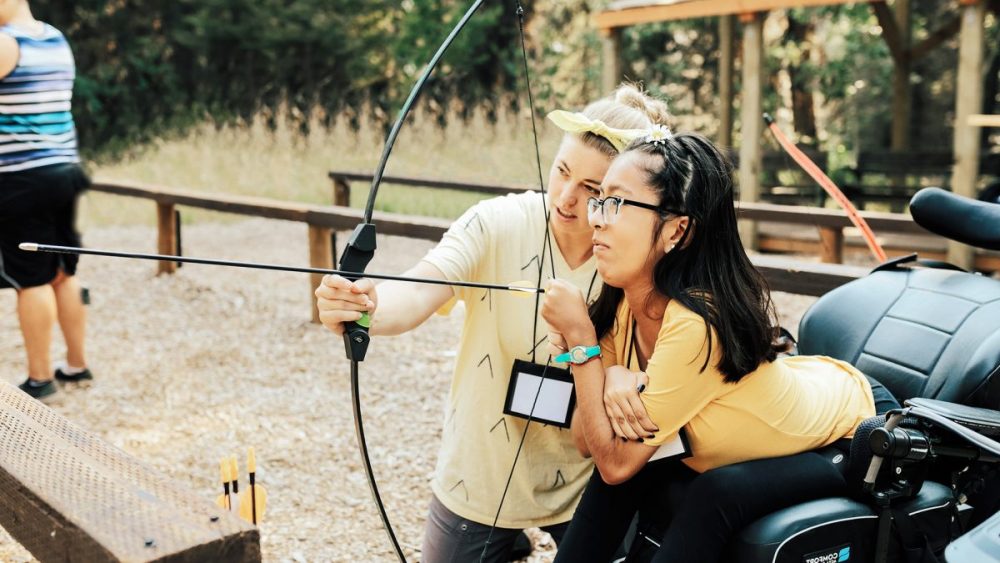 Summer is upon us and thousands of kids with neuromuscular disease are thrilled to be heading to camp, thanks to the Muscular Dystrophy Association (MDA). True North helped support these incredible camps with our new fundraising campaign, which evokes the feeling of being at camp. Merit badge stickers, nature illustrations, and even a pop-up tent bring the spirit of camping to mailboxes across the country. And because there's more to this camp than just a fun experience, we made the life-changing value for kids with neuromuscular disease clear to donors.
For MDA campers, it's a time to forget about doctor visits and feeling different from other kids. It's a time to focus on making new friends who share similar challenges and building critical skills for life. It's their time to shine!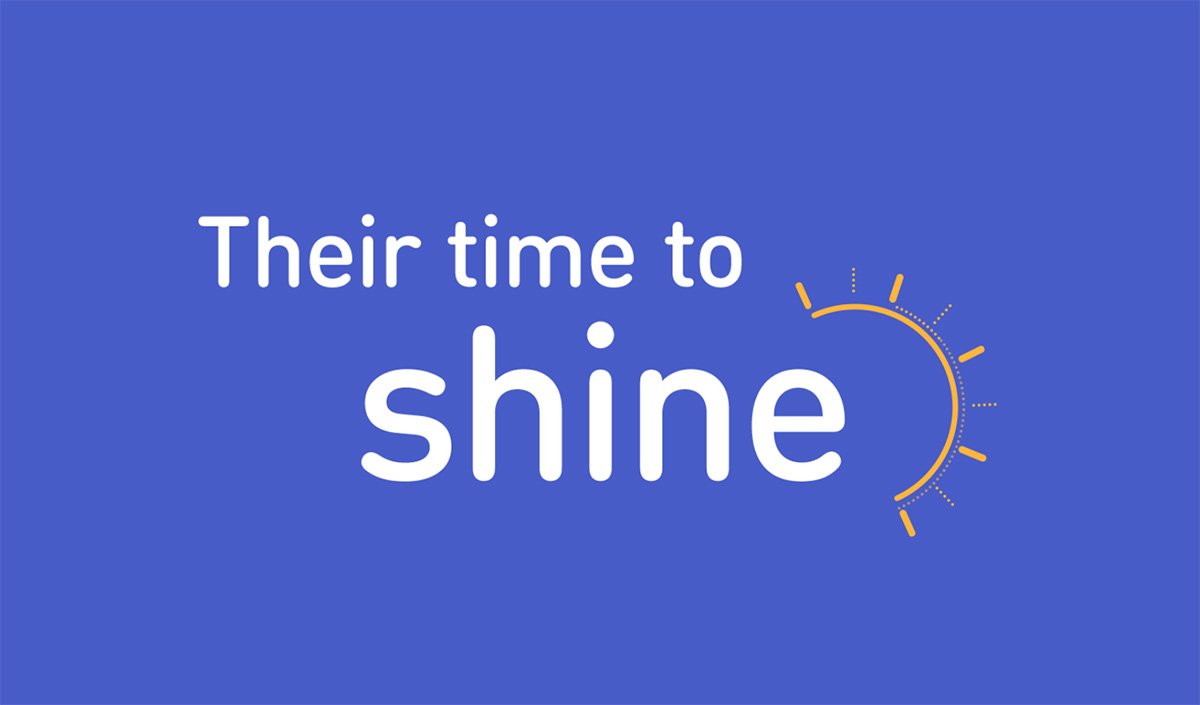 Our campaign line was displayed throughout our direct mail package, inclusive of a personal letter from a future camper's mom, symbolic merit badge stickers to give a child, and a pop-up tent brochure featuring a day-in-the-life of attending MDA Summer Camp.
Active MDA supporters and prospective donors alike were encouraged to peel off a sticker, giving courage, confidence, friendship and more to children when you help send them to camp. This fun and engaging component to the piece made MDA stand out from other nonprofit communications.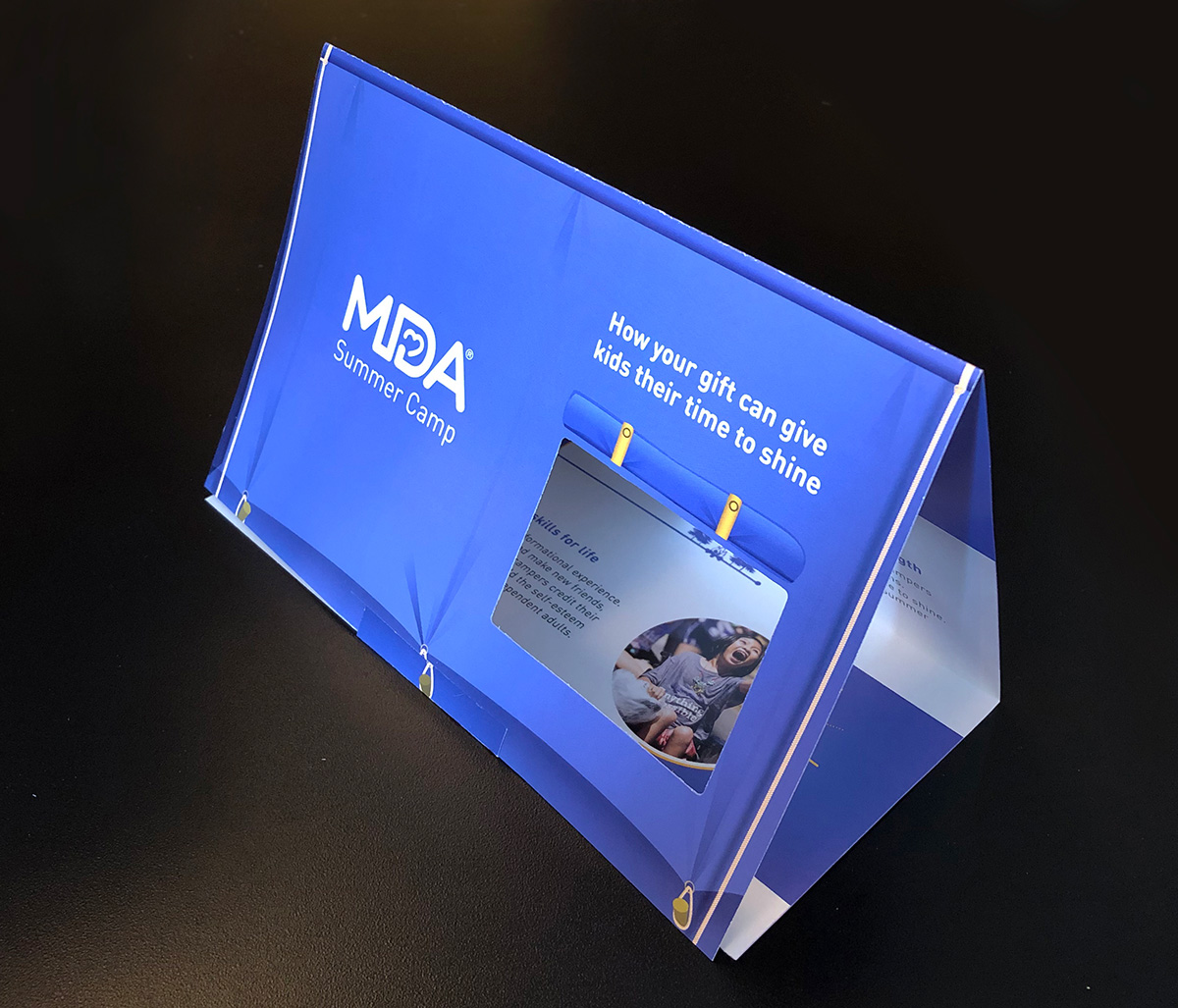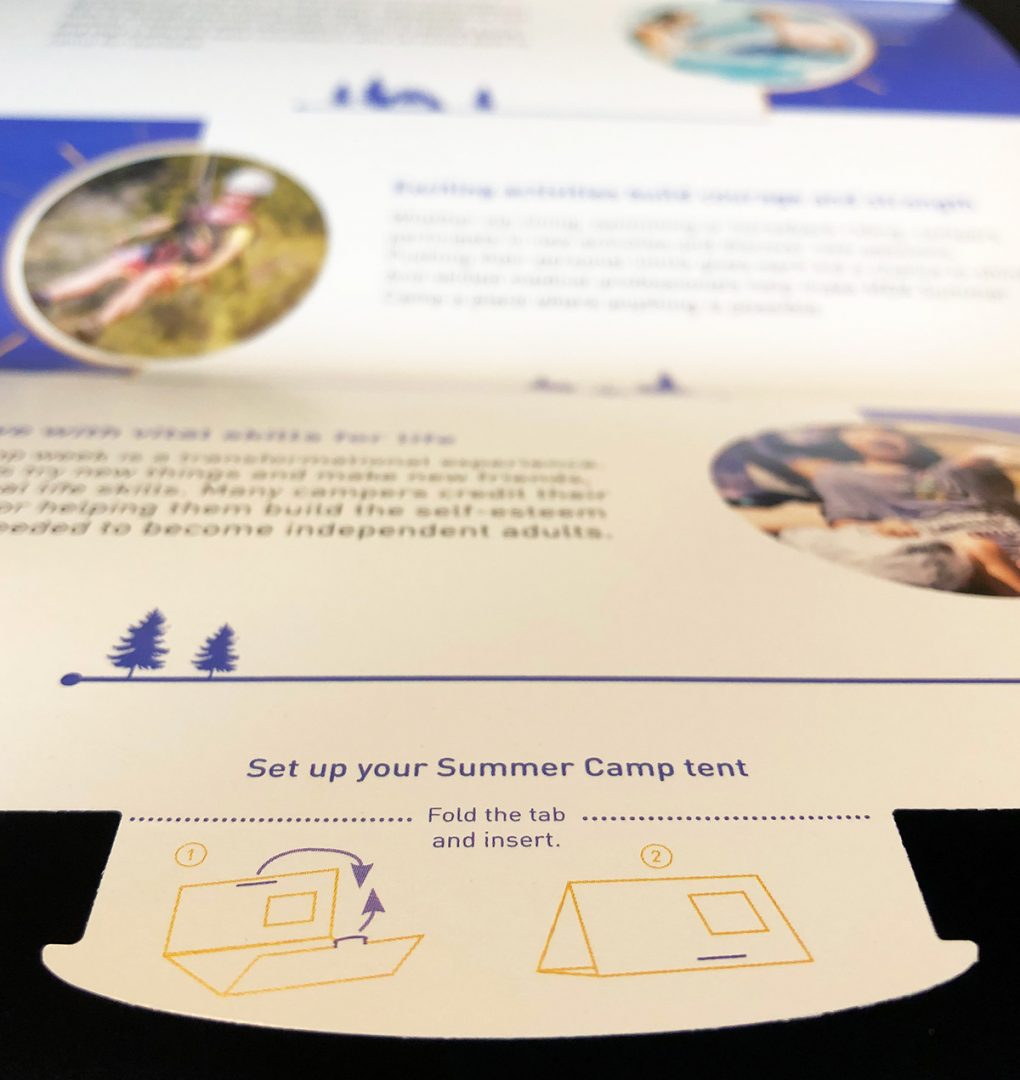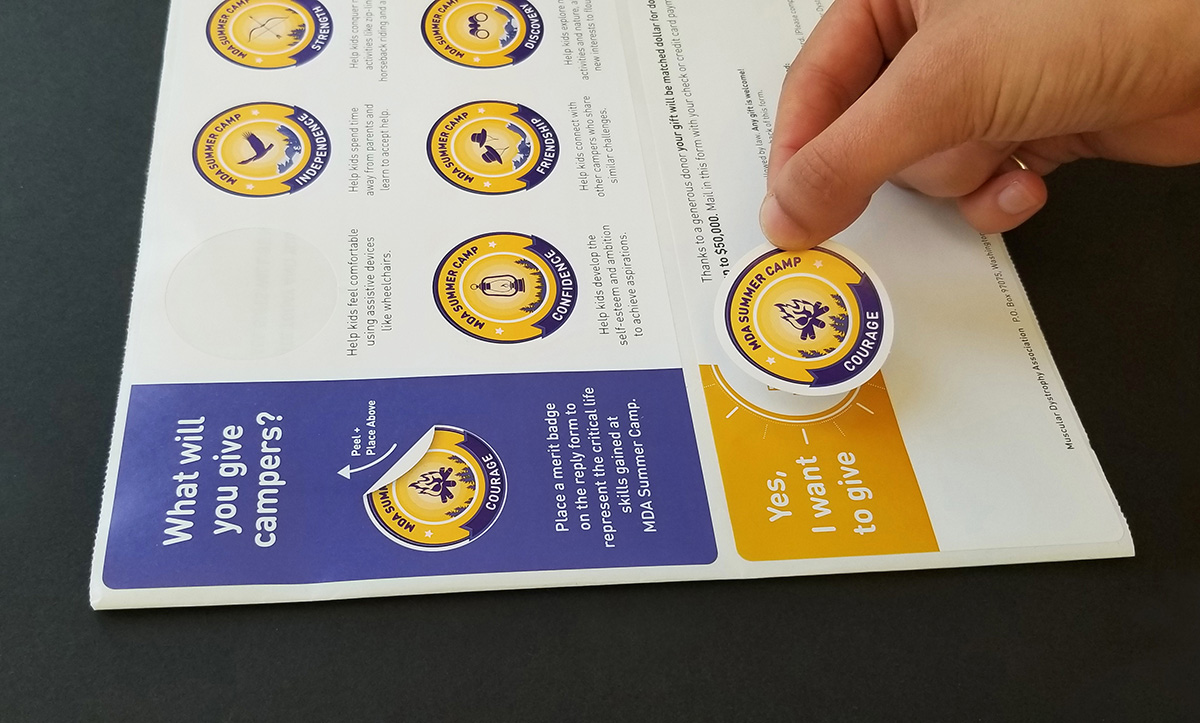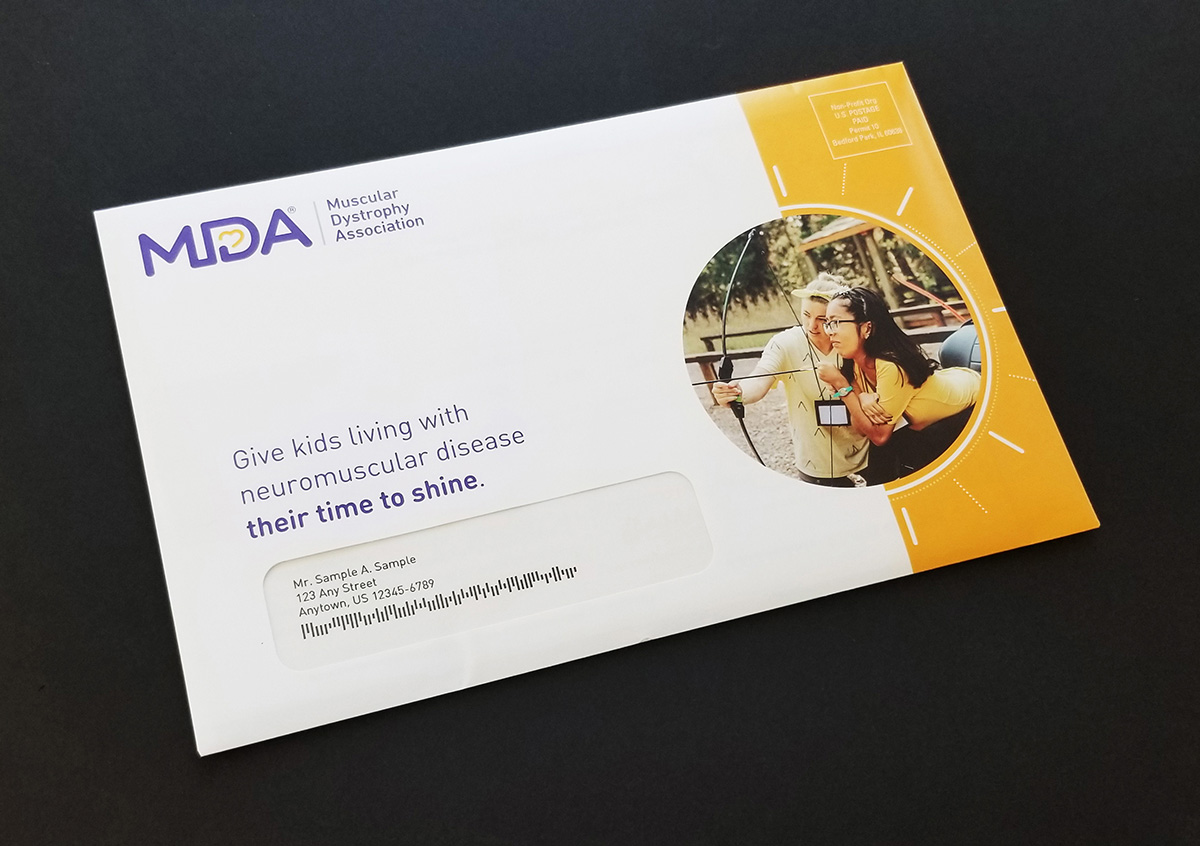 On Facebook and Instagram, we extended the campaign as an upbeat and empowering social video that conveyed the importance of camp and the need for donors to give more kids their time to shine. Display ads built upon our campaign look and feel, driving viewers to click through and donate to help send more kids to camp.
MDA turned our campaign into these awesome t-shirts that looked amazing on kids with neuromuscular disease and dedicated counselors. After working hard to create a campaign that captured what it's like to be there, we're proud that it could actually be there and remind everyone of the value of camp every day.