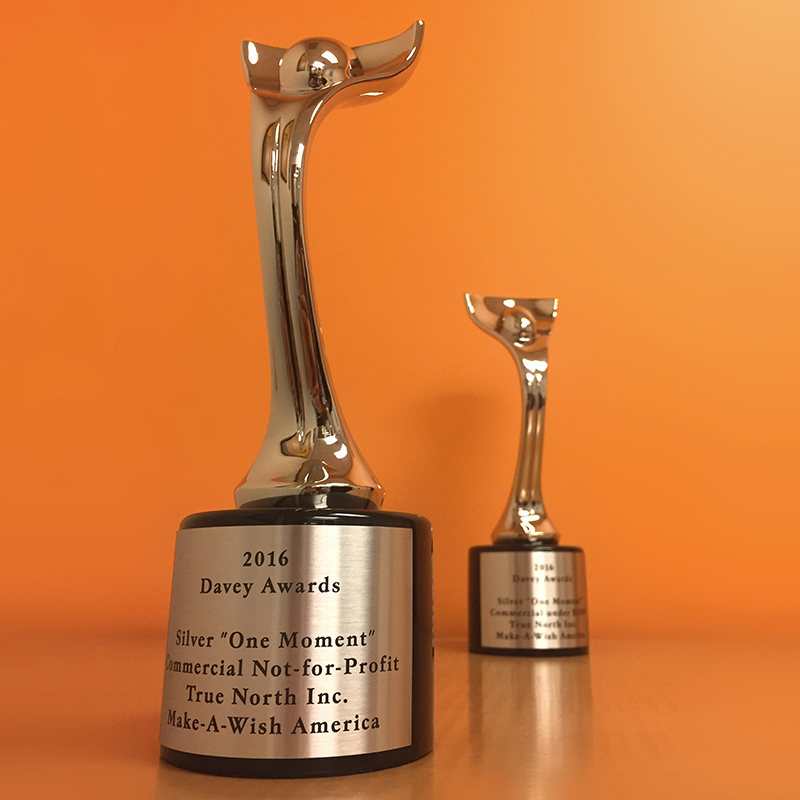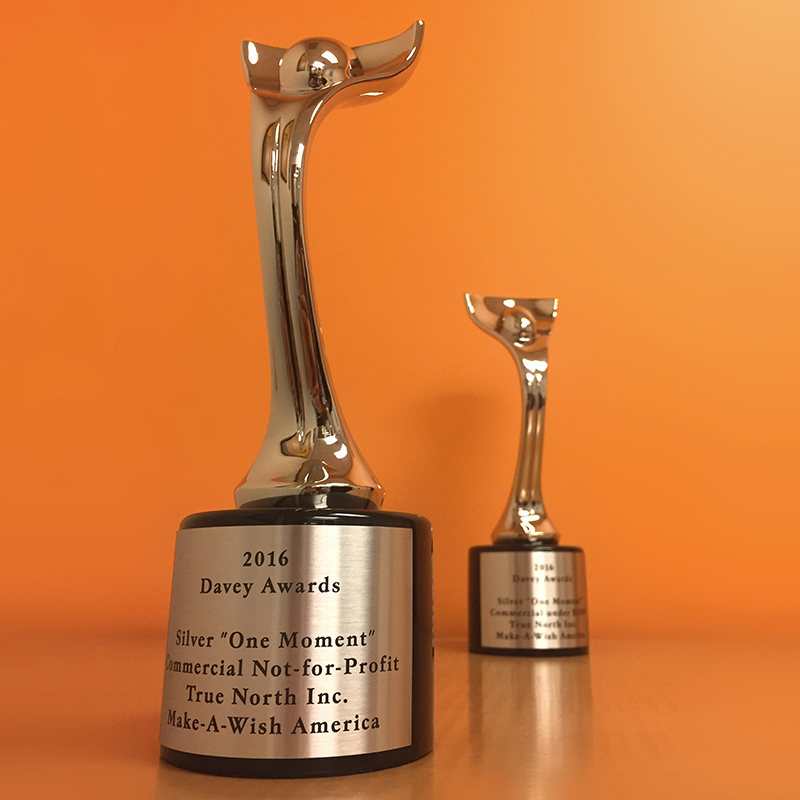 In 2016, we created a commercial for Make-A-Wish, as part of a larger integrated digital "One Moment" campaign. Our spot recently won two Davey Awards, which honor big advertising ideas from small agencies. The spot won Silver for Commercial in the Not-for-Profit and Low Budget categories.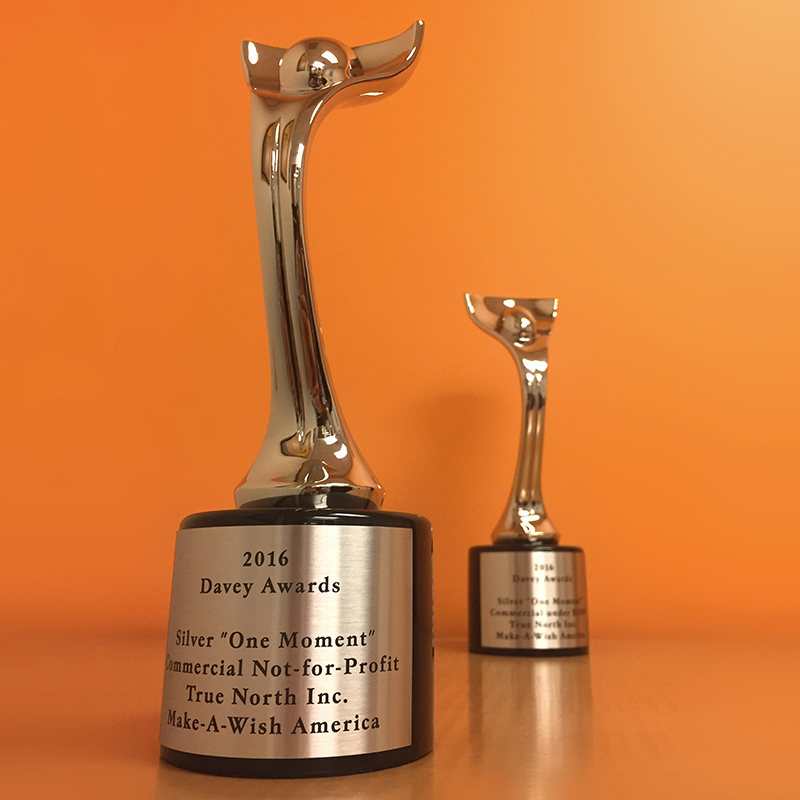 Our New York creative team came up with the concept: One moment changes everything. Our strategy was to inspire and stay true to brand, unlike other nonprofit commercials that typically evoke sadness and desperation. We wanted to show the positive impact of the wish experience and highlight wish stories to illuminate the pivotal moment that helps with morale and recovery. Tasked with inspiring support for Make-A-Wish, we found that video would best convey an emotional narrative and the need for dedicated donors. Using existing footage, we added minimal supporting voiceover and music that let the wish kids shine in their moments.
Having seen early success in acquiring new donors, we continued to run the spot on TV and blanket it across the web. As nonprofits aim for big impact with small budgets, television has become an important part of our toolkit. While many consider television a pricey channel, the One Moment commercial has proved that it can embolden any campaign.