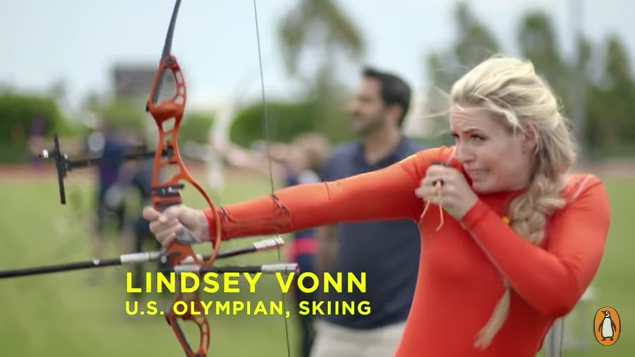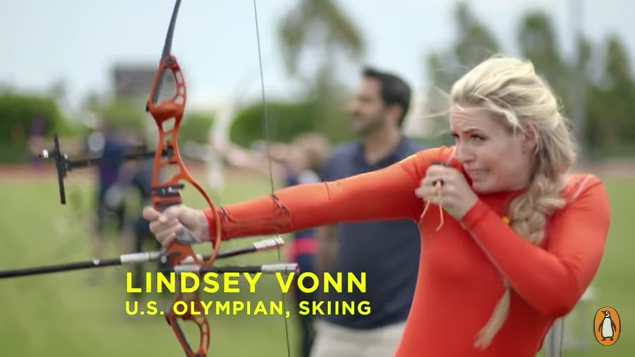 It's hard not to feel patriotic when the USA finishes #1 overall against 206 nations. It was a record-breaking year for America, which has only won the games seven times throughout history. During our sprint to victory, the Olympics also set the advertising bar high for Super Bowl season with some golden commercials.
Most noteworthy to us was the ability for brands outside the athletics category to create ads with tremendously powerful messages. Aside from the Olympics, there aren't many occasions when a razor, electronics, feminine hygiene, credit card, or candy brand can elevate their message to such triumphant heights. Borrowing from the superior strength and hardworking spirit of the athletes, they were able to position themselves as inspiring brands fit for Olympians.
Gillette
Gillette's Perfect Isn't Pretty by Grey New York depicts the dark, merciless side of training, even showing relationship problems caused by total commitment to the sport. When the protagonist shaves his face midway through, the sun rises and rap music queues as he continues to push for gold. The spot closes with an Olympic twist to Gillette's longtime tagline "The best a man can get," adding "isn't always pretty but always worth the chase."
https://www.youtube.com/watch?v=xRXfevLDZBc
Samsung
Samsung's The Chant by Leo Burnett Chicago recounts the inspiring story of South Sudanese Runner Margret Rumat Rumat Hassan, who represented her country's first ever competition in the Olympics. The spot conveys the idea of overcoming obstacles, concluding with the message, "Proud sponsor of those who defy barriers – introducing truly cord-free ear buds that won't hold you back #DoWhatYouCant."
https://www.youtube.com/watch?v=KE1myHdqlWM
Always
Another ad produced by Leo Burnett, Always' Keep Playing, reveals the shocking statistic that half of girls quit sports by the end of puberty. The spot shows young female athletes sharing their gender struggles and closes with the message, "Always wants to keep girls playing. Because sports keep girls confident. Show the world how you keep playing #LikeAGirl."
During a year in which many female athletes defied expectations, Keep Playing delivered a timely message, especially coming from a feminine hygiene brand. When Chinese Bronze Medalist Swimmer Fu Yuanhui spoke in an interview about competing during her period, fans around the world commended her honesty. As more female athletes are opening up about menstruation and other traditionally taboo topics, brands would be wise to follow Always' lead.
Visa
This year, veteran Olympic sponsor Visa ran a poignant ad entitled The Swim by BBDO, which touches on the hot-button refugee crisis by featuring Syrian Refugee Swimmer Yusra Mardini. More than anything, the spot portrays a very human story. It juxtaposes her training in the pool with her swimming in the dark Aegean Sea. The spot finishes with the words, "In 2015, Yusra Mardini helped swim her boat to safety, pulling 17 fellow refugees behind her. This August, let's show her the world is behind her," punctuated by some powerful narration from Morgan Freeman.
https://www.youtube.com/watch?v=zpOGJb61ubg
We're not crying after watching that Visa ad, our eyes are just sweating…now let us pull ourselves together with this final ad:
Reese's
Reese's exhibited expert brand self-awareness by easing the intensity of the games with a jovial ad by Arnold Worldwide. The spot features an interesting choice of athlete—Gold Medalist Skier Lindsey Vonn—attempting Summer Olympic sports such as fencing, archery, rhythmic gymnastics, and horse jumping. For most of us fans who cannot exactly relate to super athletes conquering the world, Reese's wins with the message, "Do summer like a Winter Olympian. Have a Reese's." Don't mind if we do.
https://www.youtube.com/watch?v=LXjwoTcDcBA
As the Olympic flame was extinguished, fireworks and confetti blasted off for an epic closing ceremony. And although we didn't get our selfie with Simone Biles, we were reminded that the games serve as an incredible opportunity for ads to face off and win gold too. Whether brands choose to inspire or entertain, the Olympics set the stage for impactful advertising campaigns. One thing we're left wondering—can the campaigns live on? We'll be following #DoWhatYouCant and #LikeAGirl to see how these brands adapt when their own agility is put to the test.