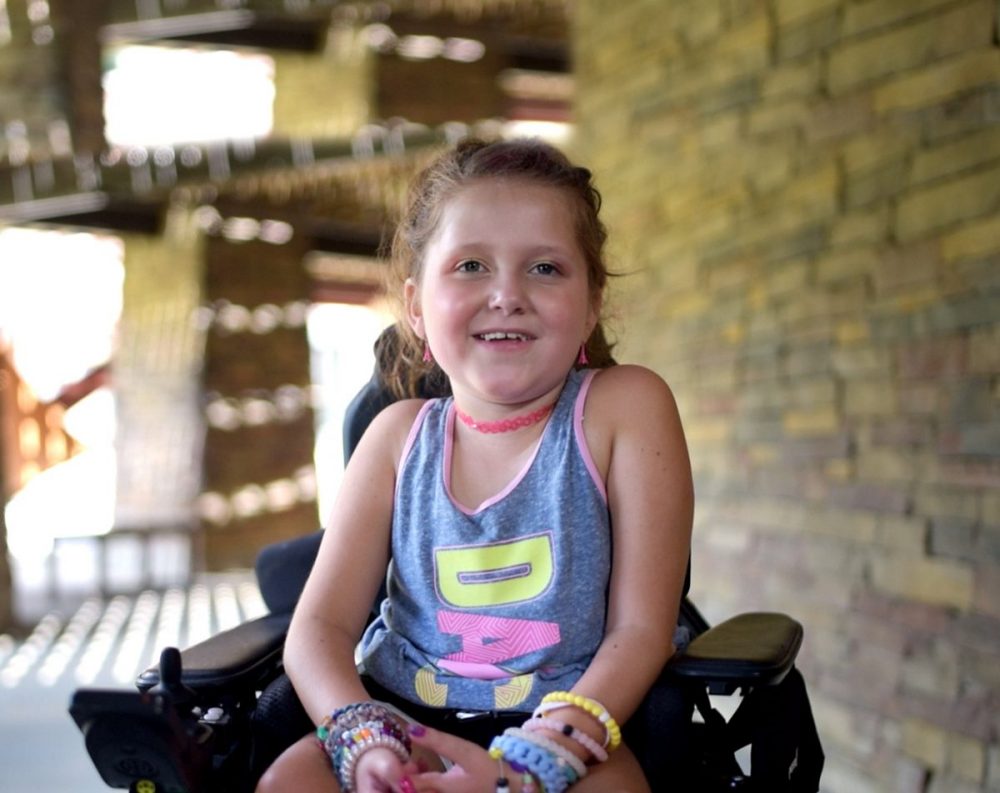 Brand Challenge
The Muscular Dystrophy Association (MDA) has been working to improve the lives of people with muscular dystrophy, ALS, and over 40 other neuromuscular diseases for almost 70 years. The organization is best known for the Jerry Lewis telethon that the comedian hosted for 44 years, from 1966 to 2010, which helped raise $2.45 billion for MDA over that time. Without the telethon, MDA's brand awareness and fundraising efforts declined significantly, and they came to True North to develop a campaign that could reinvigorate support.
The Strategy
Without a high-profile one-day televised event, True North's strategy moved on from a single day to encompass the entire month of September, which also happens to be Muscular Dystrophy Awareness Month. We called the campaign 30 Days of Strength, and it harnessed the power of digital, social media, print, direct mail, and out-of-home channels to drive attention and donations to MDA.
The Campaign Takes Shape

People with muscular dystrophy today are pushing the limits and defying the odds. Neuromuscular disease can take away their ability to move, eat, and even breathe—but nothing can take away their will. 30 Days of Strength celebrates the power of will and features people with neuromuscular diseases making "I will" statements to show what can happen when generous donors come together for MDA.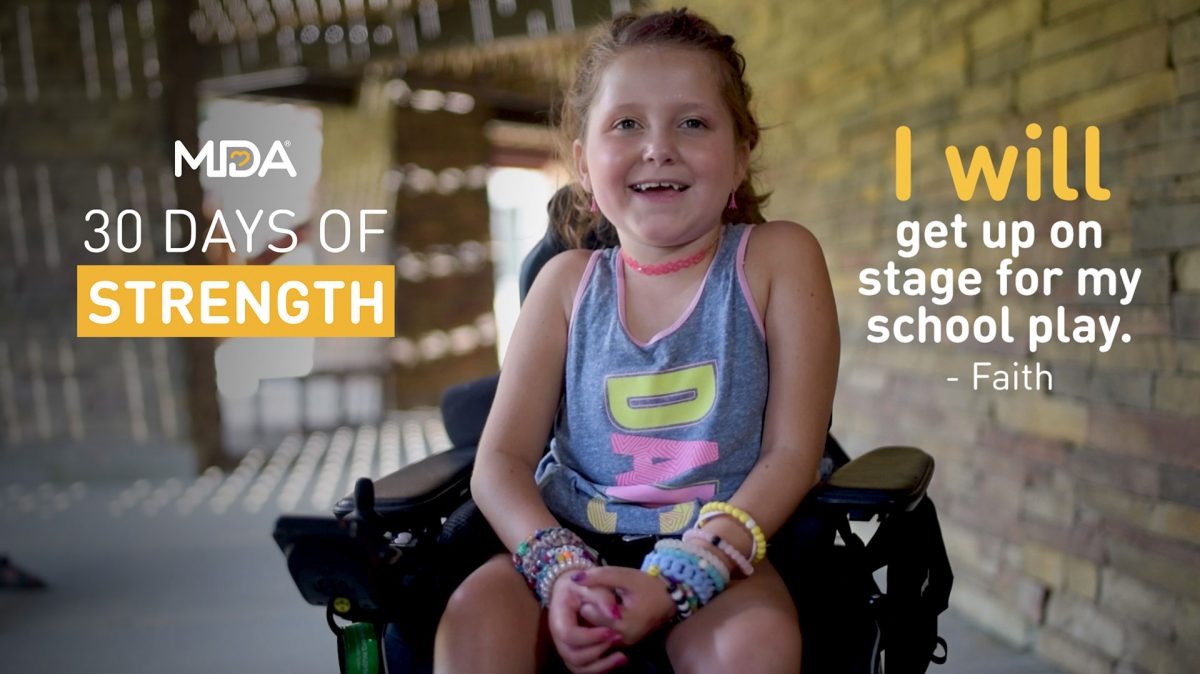 Research and Testing
Replacing the Jerry Lewis telethon is not something you embark on without gaining intelligence about what messages resonate with MDA supporters and philanthropic people in general. We executed online surveys to test campaign themes before going to market, which provided a fast way to determine if 30 Days of Strength was bold enough to make a difference during this important fundraising period of time for MDA. Our analysts reviewed market test results and found that the theme of the "power of will," featuring aspirational hopes and dreams of people living with neuromuscular disease, was the strongest way to go, giving MDA and our team the confidence to launch the campaign across every available channel.
Liftoff
30 Days of Strength launched on September 1, 2019 on the jumbotron of Citizens Bank Park for a Phillies/Mets baseball game. Rhys Hoskins, first baseman of the Phillies, was an MDA camp counselor before he was a major leaguer, and the venue was perfect to kick off the campaign. Simultaneously, 30 Days of Strength hit mailboxes with direct mail, inboxes with email, and across the web with online display and paid social advertising.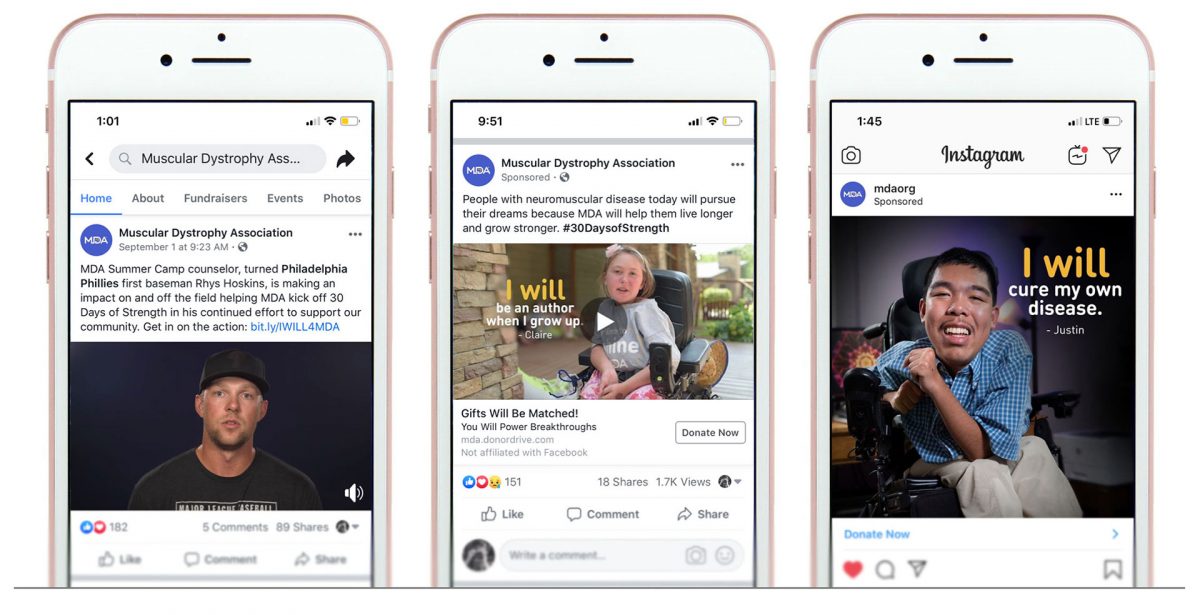 The campaign maintained its momentum through a social media challenge that had people across the U.S. exerting their power of will for MDA's 30 Days of Strength to inspire their friends and family to join the campaign.

A New Tradition is Born
Passionate supporters and celebrities rallied around 30 Days of Strength. The campaign brought a renewed attention to the organization and a sustained level of support. A new annual campaign was born with the promise to grow the organization to new heights year after year.
171%

more funds raised than campaign digital fundraising goals