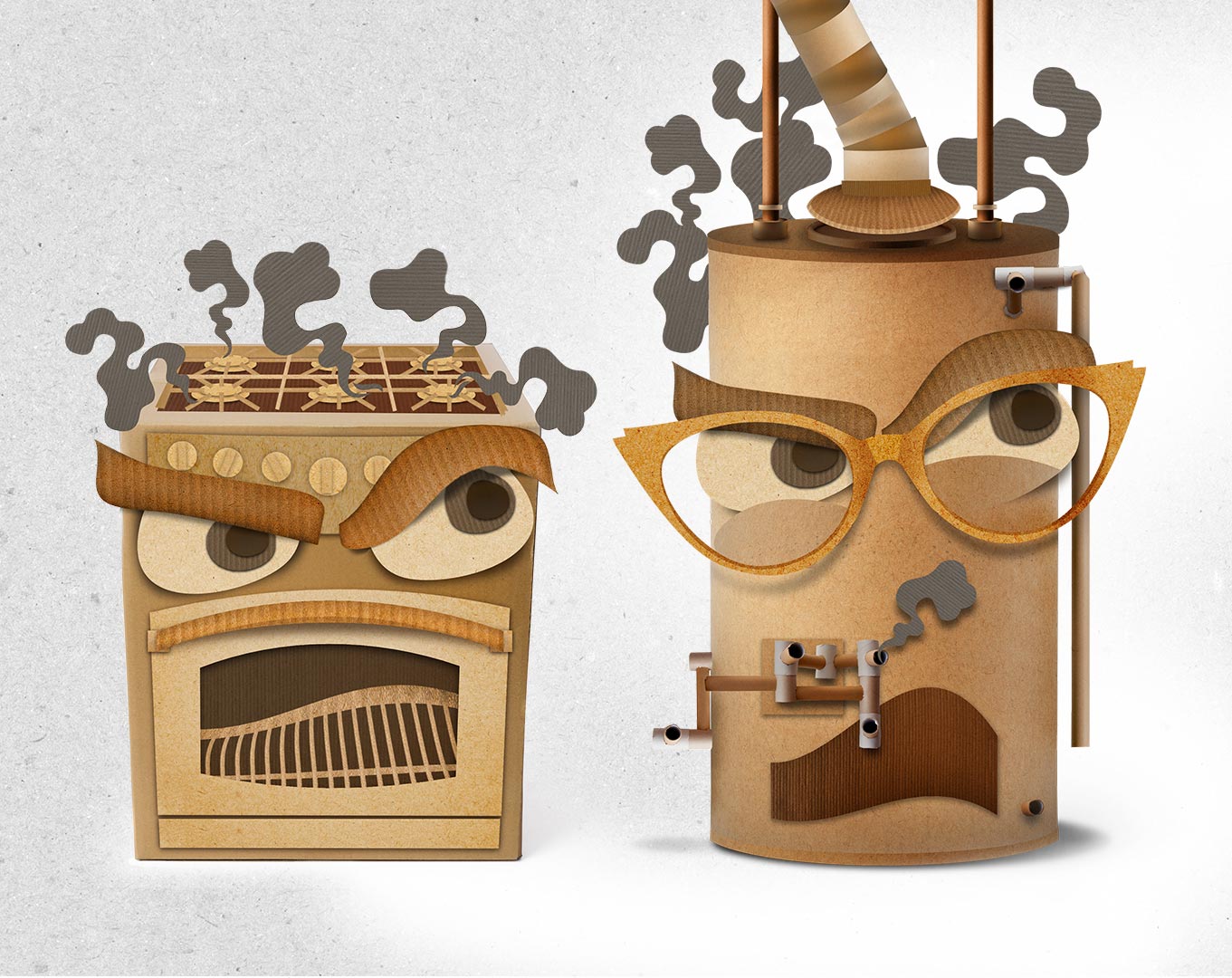 Promoting clean energy is a priority for the City of San Francisco, and the San Francisco Public Utilities Commission (SFPUC) wanted to reach existing CleanPowerSF customers and the general public with a campaign motivating homeowners to swap out their gas appliances for climate-friendly, nontoxic electric appliances.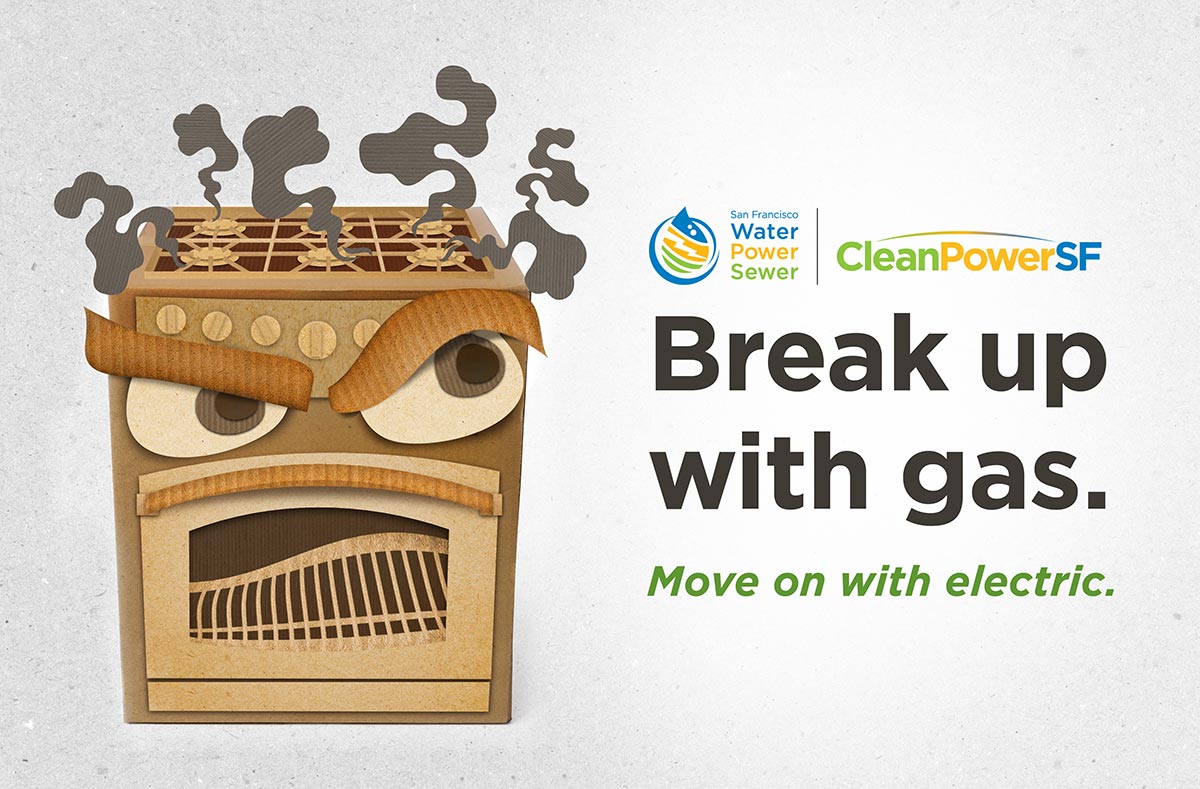 The Media Strategy
True North approached the challenge with two major phases of the campaign:
1) Direct-digital campaign to CleanPowerSF customers (direct mail, email)
2) Awareness campaign to the general SF audience (paid social, out-of-home)
Direct mail and email were important direct response tactics for us to use to reach SFPUC's CleanPowerSF customers with an electric water heater rebate offer. The awareness campaign took advantage of social media in platforms like Facebook, Instagram, and Reddit. To appeal to a like-minded audience, we identified EV charging stations around San Francisco that featured eye-catching video placements.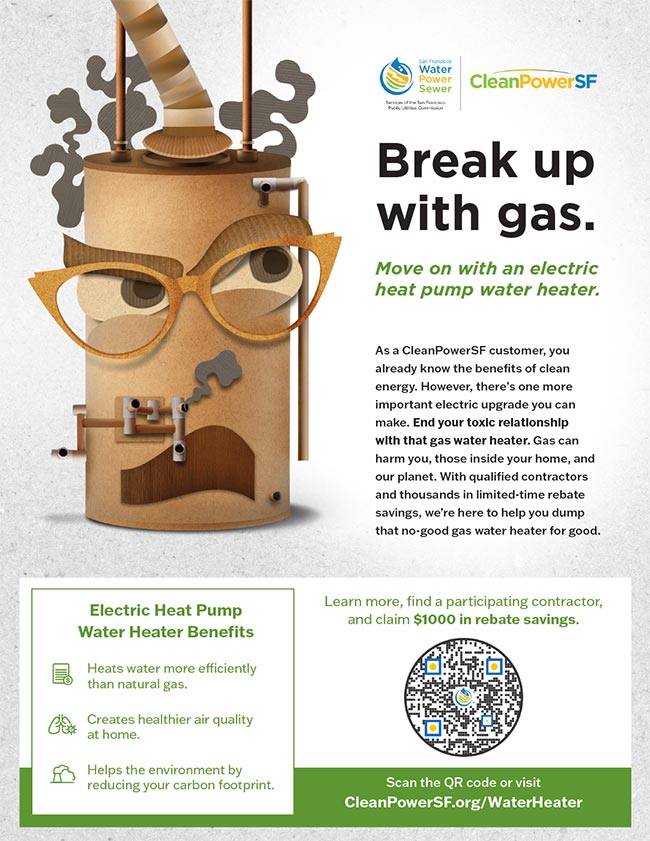 The Creative
Our relationship with gas is like a toxic relationship. That was the theme that our creative team developed to build the campaign. We settled on this short campaign theme: Break up with gas. We developed characters of old fuming gas appliances that grumpily accompany the headline and they came to life in social and out-of-home video placements.