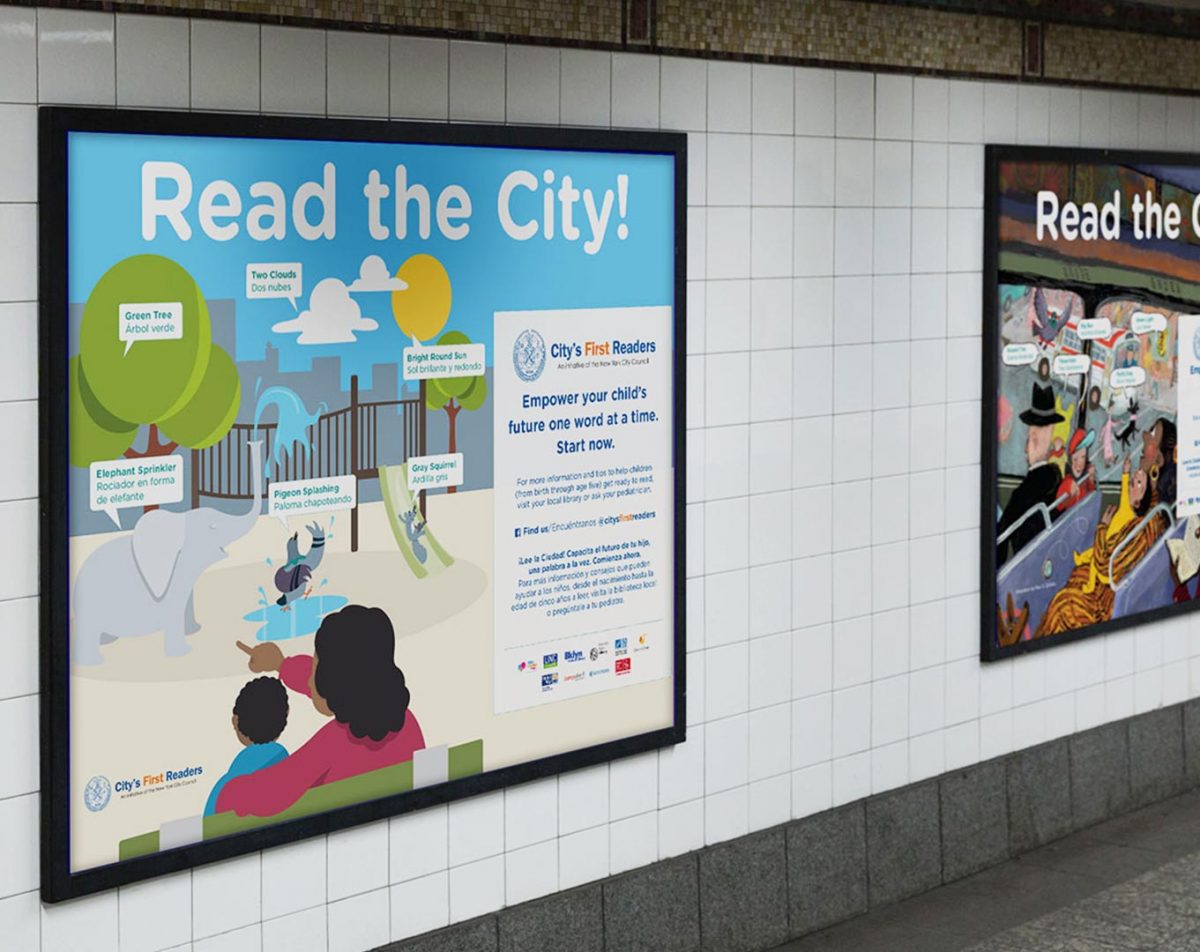 City's First Readers, an initiative of the New York City Council, turned to True North to create a campaign to promote early childhood literacy to parents of young children. The initiative provides resources and materials that help foster a love of words and stories and develop a foundation for literacy and academic success at a very young age. City's First Readers wanted to spread awareness of local events and resources, as well as engage parents and children in underserved communities in New York City's five boroughs.
True North set out to create a campaign that not only reached the target audience, but also incorporated an interactive tool for parents to get the most value out of the ad experience. Early childhood literacy begins with verbal communication, when parents talk and identify words in the objects, people, and environment around us to their child. Our campaign centered on encouraging parents to build their child's vocabulary the moment they saw our advertising and to Read The City!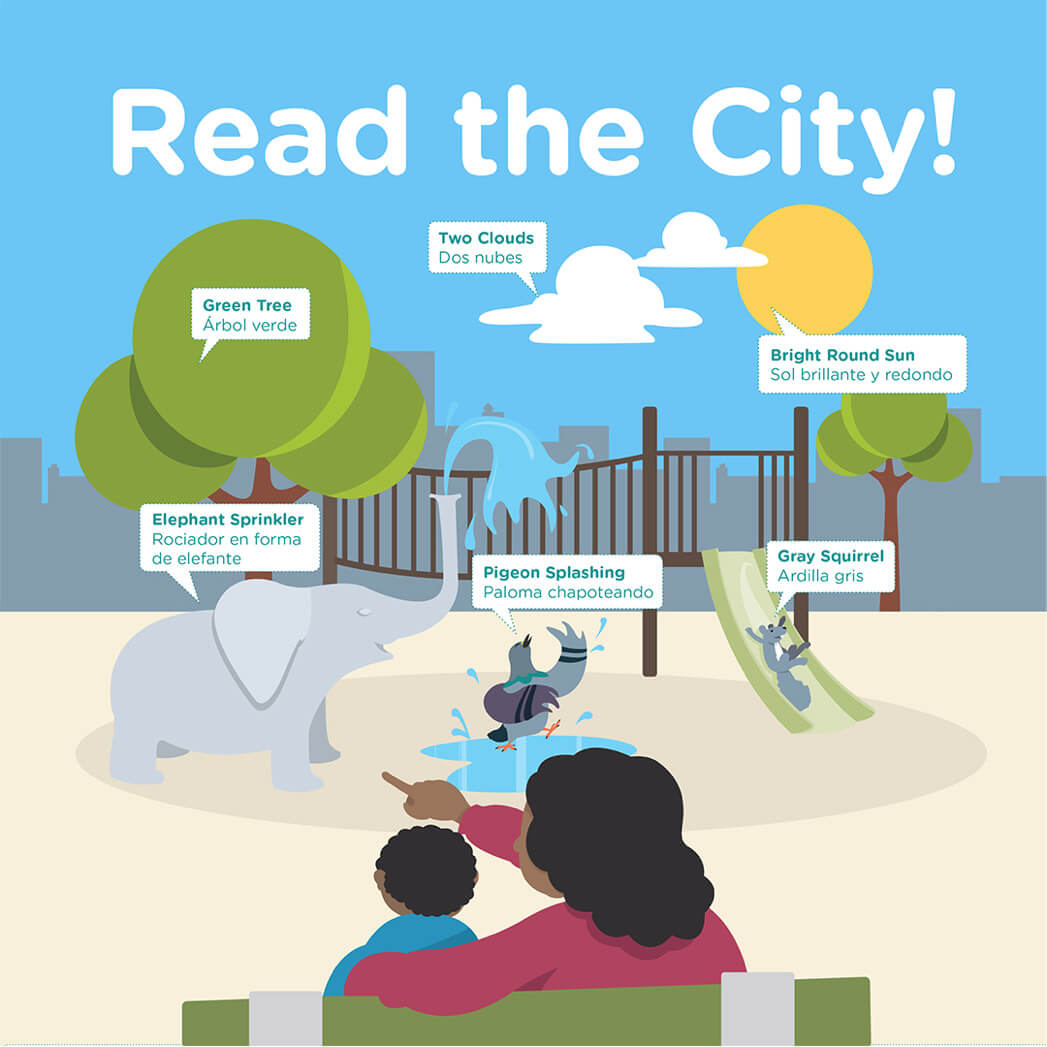 True North created a custom illustration depicting a fun city playground scene with callouts to encourage a dialogue between parents and their children. Our campaign hit the streets through a hyper-local out-of-home approach that surrounded communities and their libraries. Subway advertising, bus shelters, street kiosks, and urban panels were used to promote Read The City! in the most visible locations in targeted neighborhoods. All of our ads were bilingual and we placed ¡Lee la ciudad! creative in locations we identified as primarily Spanish-speaking neighborhoods.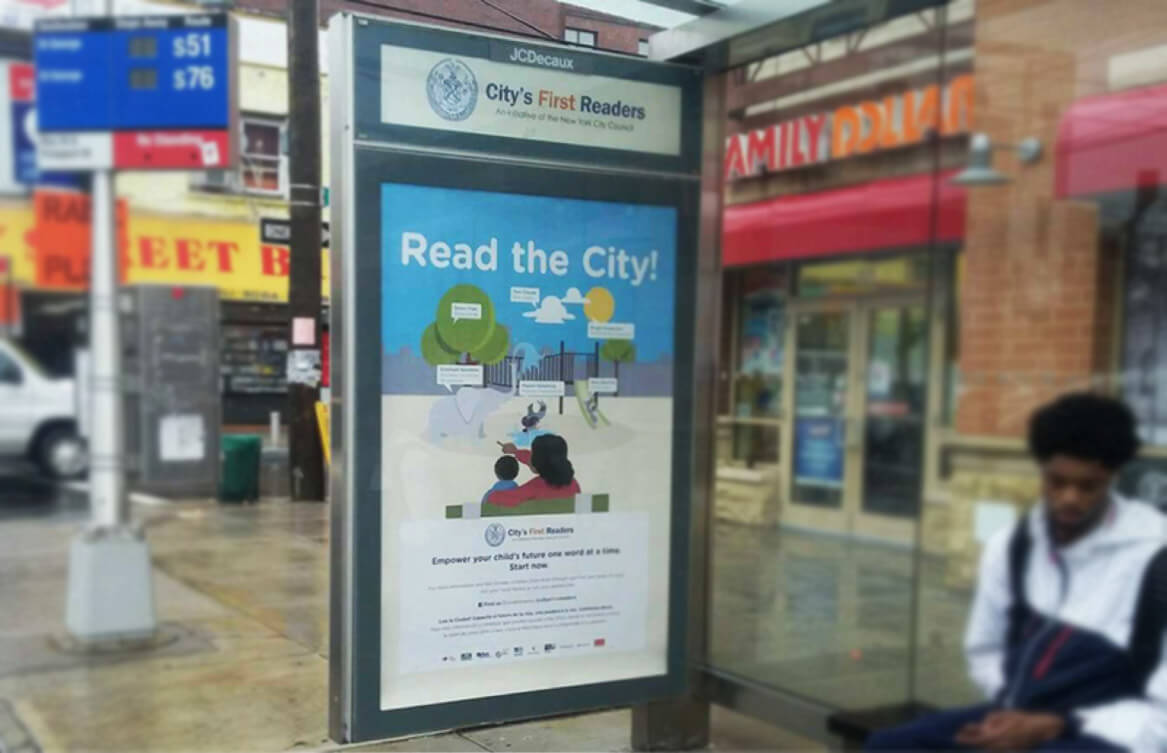 Since our geo-targeted audience is more likely to have mobile devices instead of home computers, we made the primary call-to-action on the posters direct people to social media to engage them right away. We also incorporated social media advertising to create campaign synergy online. Paid social was targeted just as granularly as the outdoor media and augmented the reach and frequency of the campaign.
The New York City Council was highly impressed by the Read The City! pilot campaign and increased funding to expand it. This time, True North collaborated with famed children's book illustrators Paul O. Zelinsky and Tomie dePaola to produce an evolving campaign that presented new scenes, new artwork, and more reasons for parents to Read The City! with their children every day.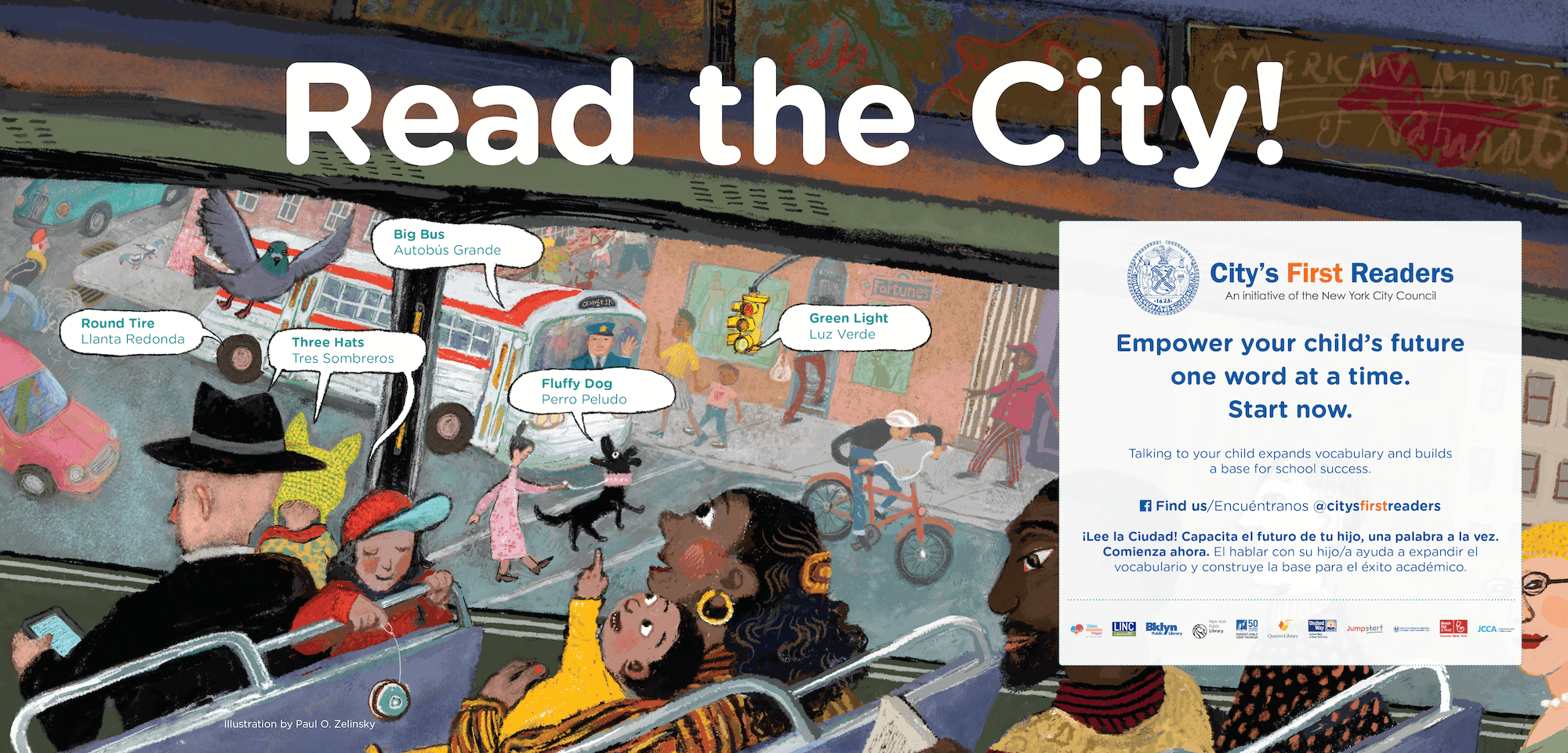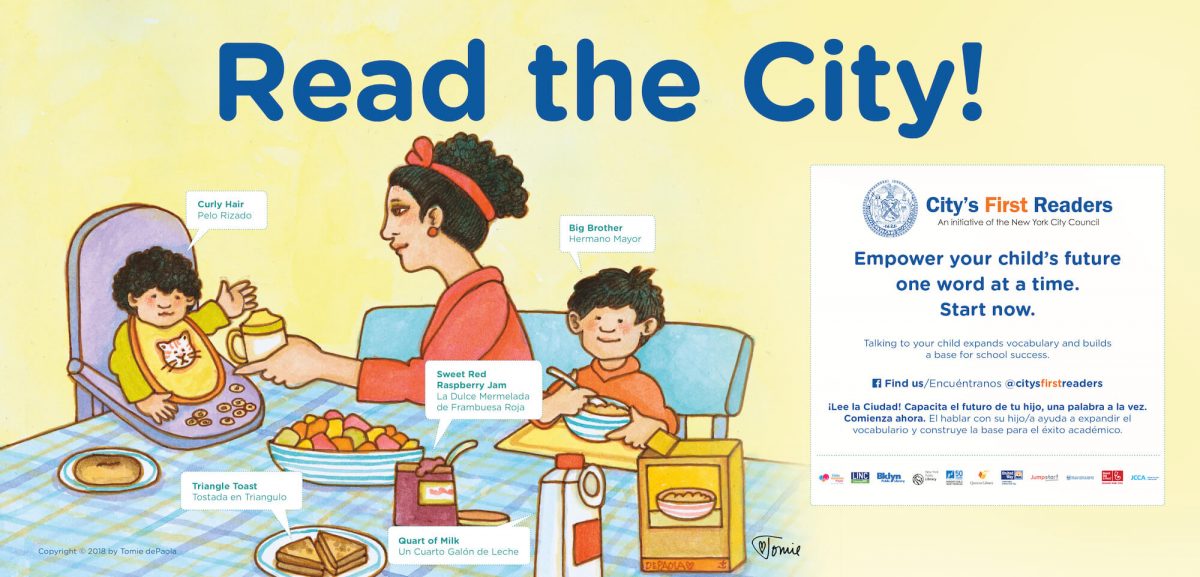 15M+

locally distributed impressions

750%

increase in Facebook following