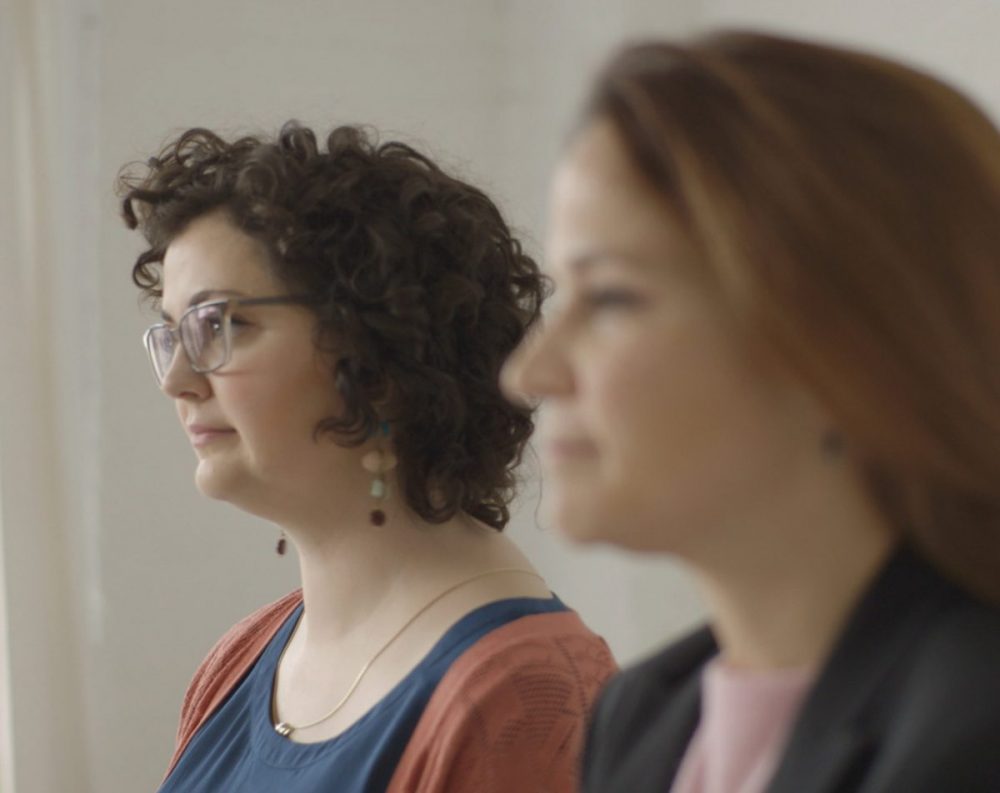 The Challenge
The awareness of Conquer Cancer as an influential nonprofit was low. In a crowded field of big-name cancer organizations, True North was tasked to create a brand campaign that would put Conquer Cancer on the map and invigorate donor support for the organization.
Media Strategy
True North employed two influential upper-funnel channels: television and social media. 90% of TV viewers watch with a second-screen device in hand or nearby, so the connection between the channels is undeniable. The television campaign ran in three flights over the course of four months, targeting Conquer Cancer's key donor demographic (female, 45+). Our media team optimized the buy between flights and refined social media targeting to find the news feeds of charitable donors, people with an affinity for cancer research, and volunteers.
Creative Approach
Conquer Cancer's mission is best represented by the stories of the bold researchers they fund and the patients whose lives were saved due to their breakthroughs. One such story was of Dr. Breelyn Wilky, a medical oncologist, who had a bold idea to find a cure for rare sarcomas that Conquer Cancer funded. While Dr. Wilky worked, Brittany Sullivan was pregnant and discovered a tumor in her heart. Her diagnosis had no treatment options. When Brittany's cancer spread, Dr. Wilky's clinical trial was ready. These parallel stories made up the perfect centerpiece for the brand campaign.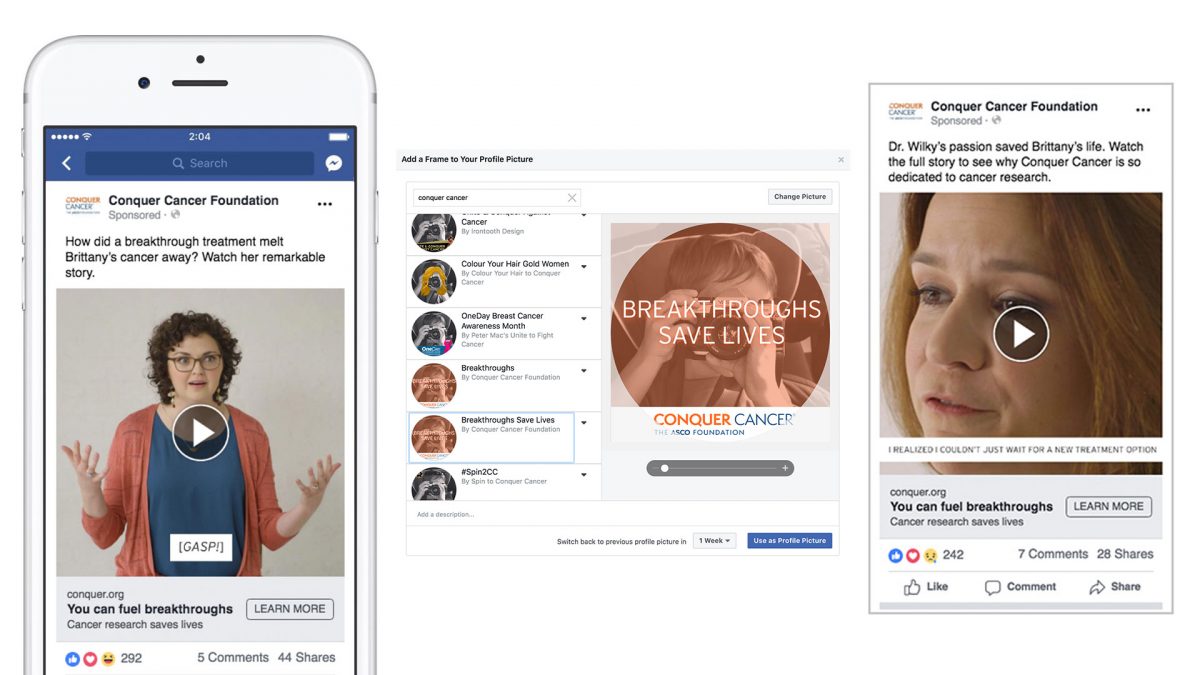 Results
True North extended the reach of the organization outside of Conquer Cancer's inner circle and across a national stage.
We identified four main KPIs that would determine the success of the brand awareness campaign:
Site traffic
Branded search impressions
Average time on site
Donation activity
The Breakthrough brand campaign was a resounding success for Conquer Cancer, introducing the organization to a new audience, which positively impacted their year-over-year key performance indicators (KPIs):
20%

increase in site traffic

65%

lift in branded search impressions

148%

increase in paid search donations

41%

improvement in ROI