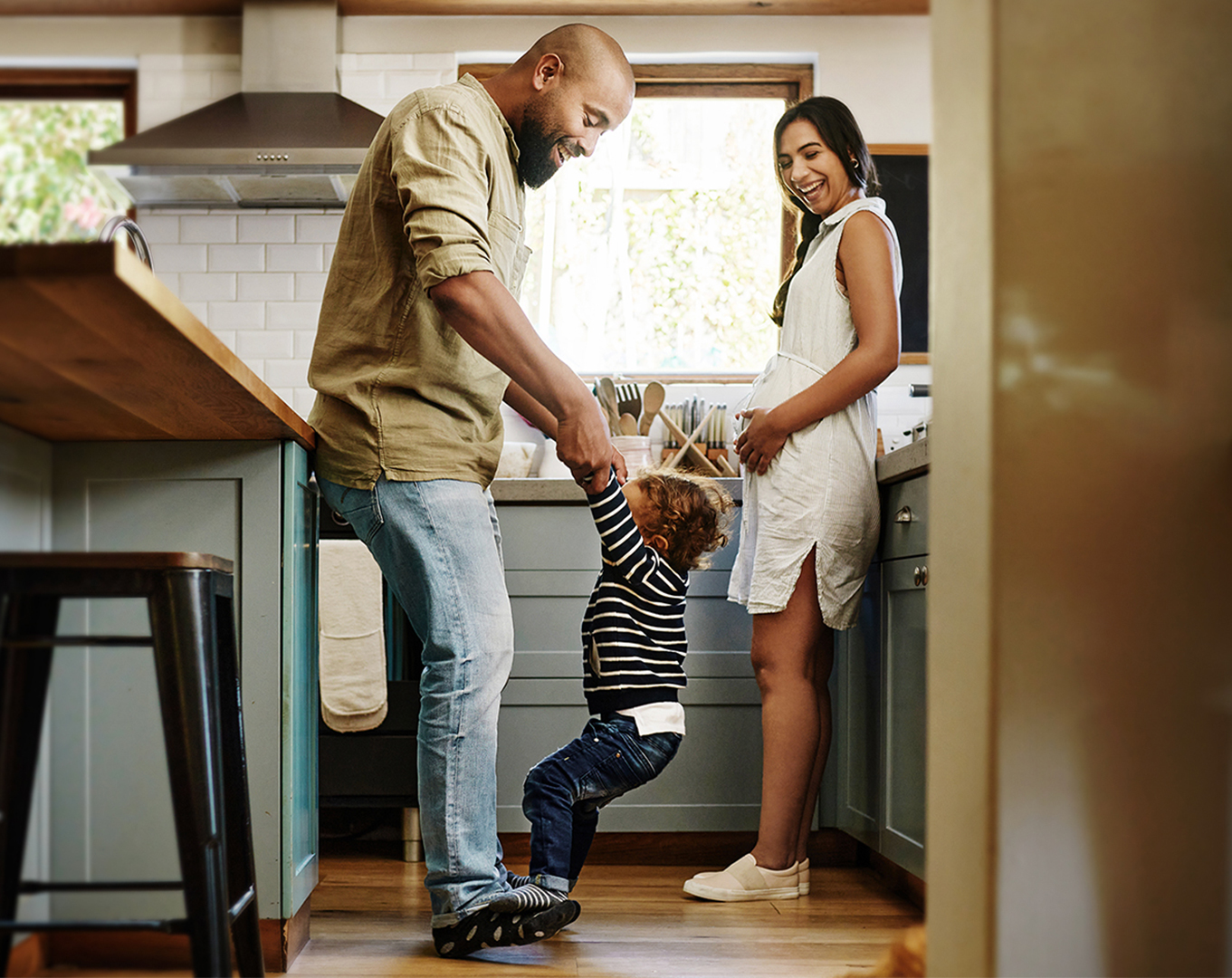 When Rhode Island Housing (RIHousing) approached us for an umbrella campaign, we had to first and foremost understand who we were talking to—and what we were talking about. We needed to find a way to encapsulate everything the agency has to offer—mortgage assistance, refinance options, educational tools, and more—in a way that felt digestible and accessible.
The first step? Developing the brand voice. Our Makery team developed the cornerstones of the brand: positioning, personality traits, and eventually, our brand promise. In other words, the who, what, and why RIHousing exists. Clarity, transparency, and efficiency are key values for the brand—so every piece of messaging had to come from those values. Finding those communication points of and understanding the why behind it all eventually led us to RIHousing's mission statement:
Creating a brighter future through homeownership.
.
The next challenge was using the brand positioning and brand promise to develop a campaign that spoke to RIHousing's mission. How did we take what we built and turn it into a something that attracted potential clients without making them feel daunted by information?
One thing that stood out during development was the recurring theme of ownership: not just in the literal sense, but also taking ownership of finances and the homebuying journey. In other words, taking the first step to achieving one's dream of owning a home. The concept started to take shape around that word. RIHousing was here to help once people decided they were ready to own their next chapter, and that statement would eventually become our lead campaign line.
We knew we wanted to keep the tone actionable yet sentimental, encouraging Rhode Islanders to take the first step while reminding them of special moments that come with homeownership. Many, for example, choose to buy for more space, or a feature that doesn't exist in an apartment or rental. That led to lines encouraging people to own space for a trampoline or own a secret garden. Leading with moments that feel more personal and imagery that looks like a peek into the future rounded out our campaign. We brought it to life across social media, web, and television to reach as wide of an audience as possible.
The exercise for RIHousing was essentially an exercise in clarity; without understanding a brand's mission, or who a brand is speaking to, it's impossible to develop a clear campaign. Having a defined brand personality, pillars, and promise will lead to a successful campaign that can be translated seamlessly across media—and work for virtually any call to action.