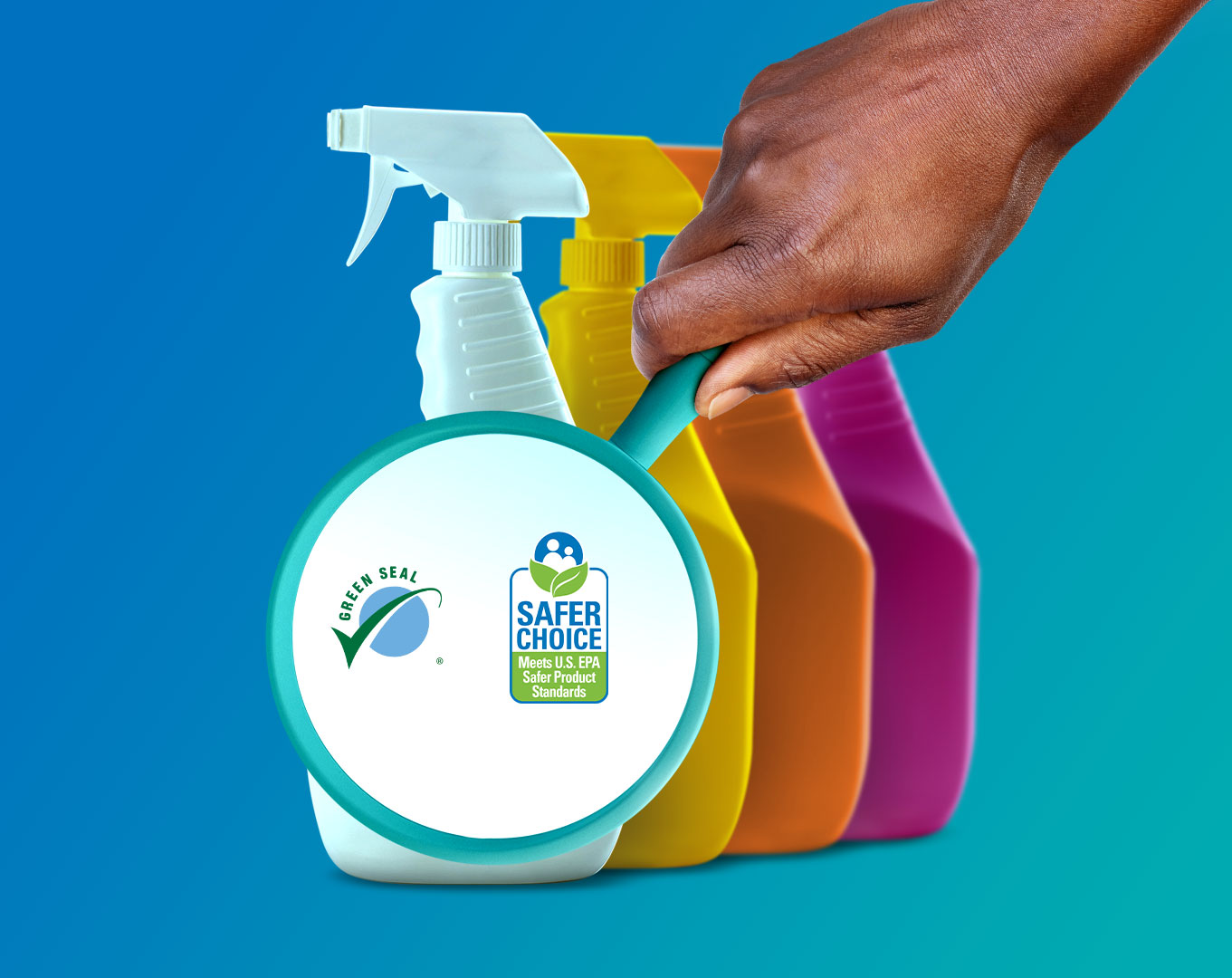 Our research showed most consumers don't know the difference between cleaning and disinfecting products or the steps to take for proper disinfection. The San Francisco Department of the Environment came to True North to develop a campaign that would spread awareness of potentially harmful ingredients in cleaning products and to change consumer habits in order to promote community health and well-being. 
True North built the campaign from scratch on proven insights that the purchase decision – especially for families in disadvantaged communities – needed an assist. Our process began with a pre-campaign research survey that reached out to San Francisco residents across every region of the city. Interviews were conducted in English, Spanish, Mandarin, and Cantonese and illuminated major trends in consumer habits across cultural and socioeconomic lines. Less than 50% of respondents could recall ever seeing an eco-label, yet safety/toxicity was a major factor in purchasing. Our creative team developed the refrain Screen for a Safer Clean to build awareness around eco-labels and motivate the community to consider the harmful nature of the products that they tend to reach for first.
True North's media strategy was geared towards surrounding the purchase decision. As residents walk into stores, oversized banners remind people to Screen for a Safer Clean. Countertop checkout easels sit by the cashier to reinforce the message as consumers head to purchase.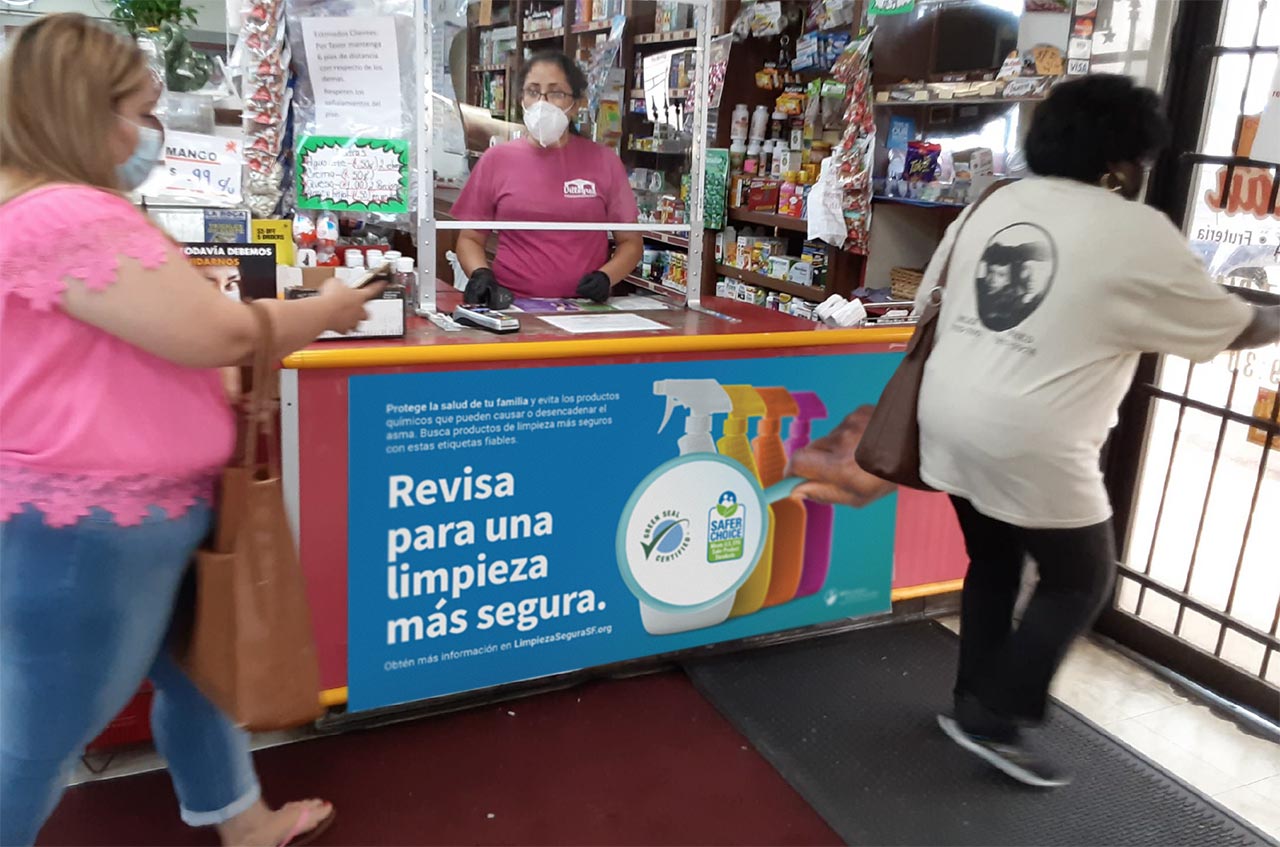 Out-of-home (OOH) placements help augment the message when residents are not actively shopping, and mobile advertising uses geo-fencing targeting to reach people as they are located near OOH and store locations.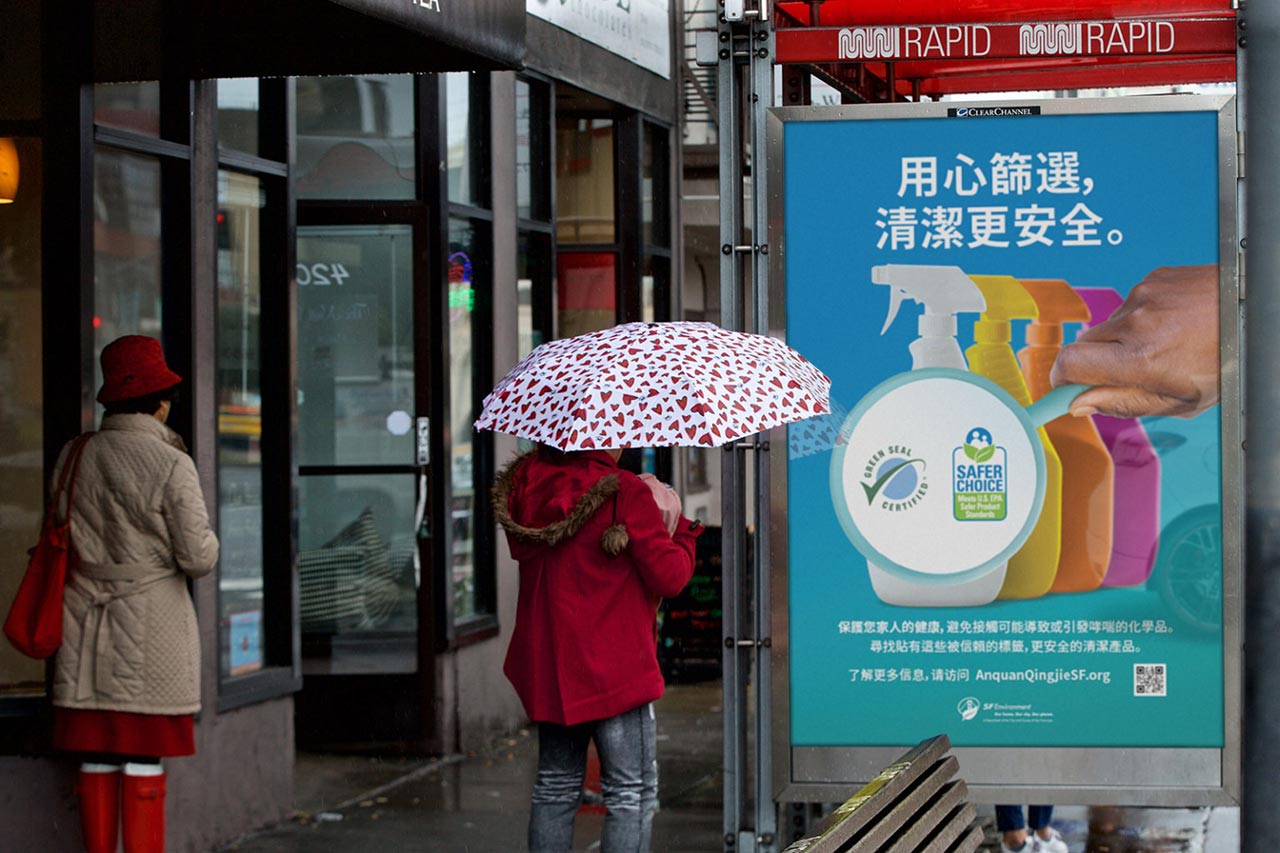 Smartphone use is highest among any device in the U.S., particularly in Hispanic and Asian American households, making mobile a natural fit. To round out the digital side of the media matrix, we employed social media across English, Chinese, and Spanish languages, audio streaming that reaches 822,000 monthly unique local users, native advertising, and email deployments through local news publications.
The Screen for a Safer Clean campaign launched in stores, online, and on the streets of San Francisco at the end of May 2021.