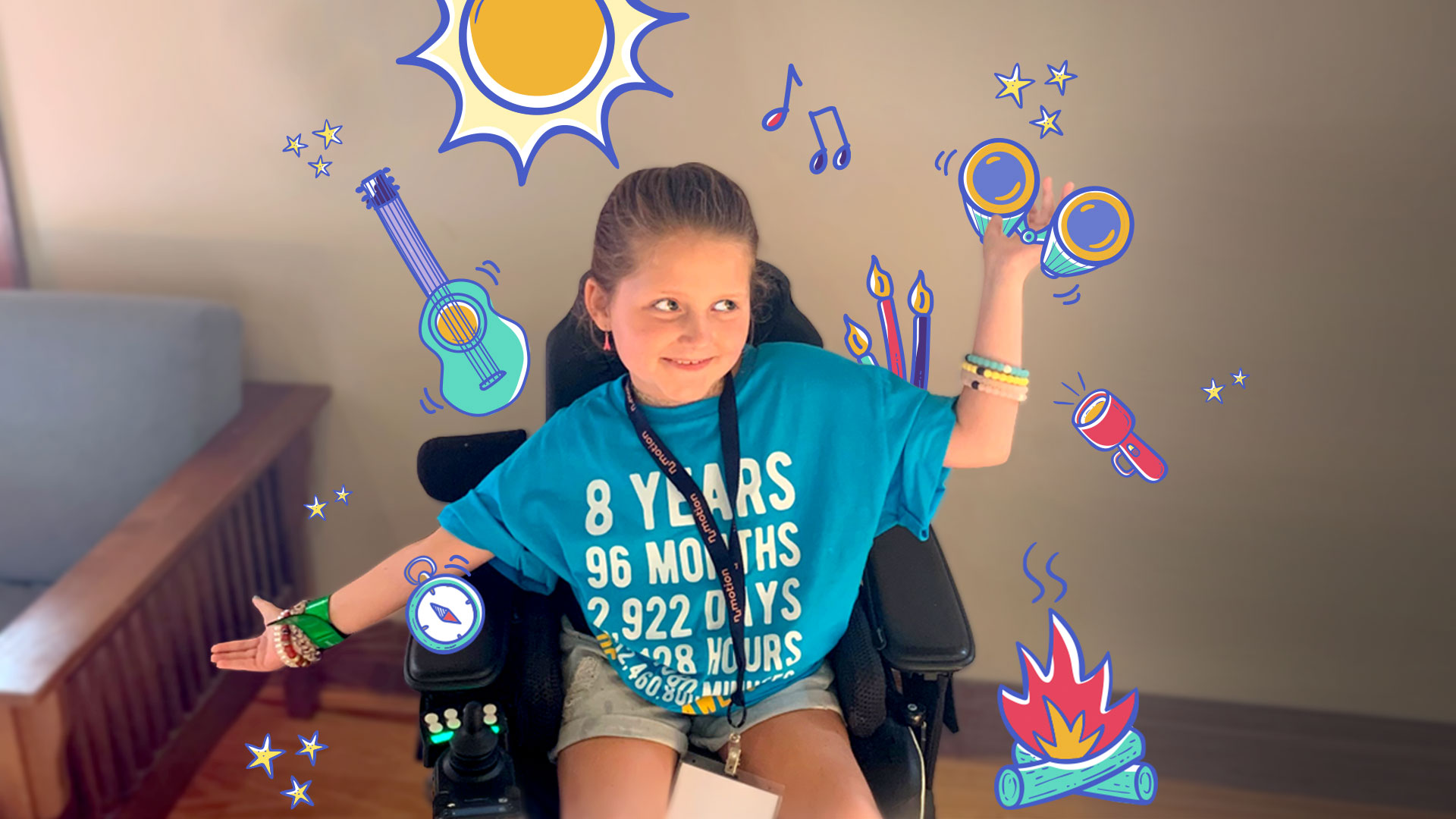 For school-aged children, the summer brings the promise of sunny, homework-free days, filled with outdoor adventures. With the reality of a global pandemic still lingering, summer isn't the same, especially for the children who were planning to attend the Muscular Dystrophy Association's (MDA) Summer Camp this year.
Children and teens living with neuromuscular disease are some of the most vulnerable to the COVID-19 virus, meaning they need to take even more precautionary measures. Safety is MDA's top priority and that's why it was a no brainer to create an at-home camp experience. In previous years, MDA Summer Camp provided an environment away from home and doctor's offices where these kids could gain confidence, learn vital skills, and explore the outdoors alongside friends and trained camp volunteers. The annual MDA Summer Camp is so valuable and life-changing that when the pandemic hit, MDA knew they needed to adapt the in-person camp experience to be accessible online. MDA's Virtual Summer Camp achieves that goal –– campers will log onto their computers to do fun activities, have new experiences and stay connected wherever they are. The overarching campaign theme is "Their Adventure Awaits," and with it comes a unique daily theme, such as safari, trailblazers, stargazers, and world travelers.
Last year, True North created an empowering campaign showing that it was campers' "Time to Shine." This year, the best part of summer will be just as much fun as before, only it will be via a new platform at no cost to families. True North helped launch the "Their Adventure Awaits" fundraising campaign with display and paid social ads featuring MDA campers paired with animated doodles of the virtual camp activities.

The campaign's upbeat nature conveys the same joy, excitement, and togetherness that traditional in-person summer camp provides. It reinforces the endless possibilities of virtual camp, allowing for imagination to thrive. The digital ads are colorful and eye-catching, and they show the campers smiling in their homes, filled with the anticipation of what's to come. The graphics hint at the delightful events that kids around the country will participate in at home, like arts and crafts, cooking, and stargazing. Though this year's camp experience may feel different, the spirit and adventure of MDA Virtual Summer Camp are sure to make for yet another unforgettable summer for MDA campers.

To support life-changing programs like MDA Virtual Camp for kids living with neuromuscular disease, please give here.